Girls Volleyball Camp Grades 5th-8th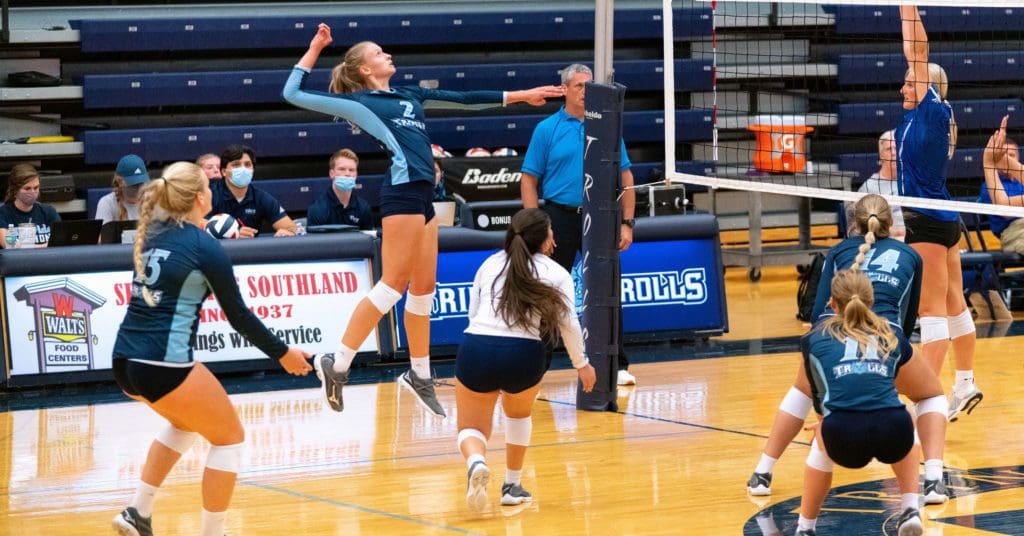 Trinity Christian College Athletic Department is offering sports camps for the summer of 2021. Camps will provide athletes of all ages, the opportunity to learn and develop skills in a safe, fun, and positive environment. Your young athlete will experience Trinity Athletics first-hand under the leadership of our head coaches; camps will be staffed by coaching staff and Trinity student-athletes.
This camp is geared towards girls looking to increase their volleyball skills and knowledge of the game while competing in a lively, unique environment. This camp takes place over the span of three days with two, two hour sessions each day.  Each camper will receive personal training from Head Women's Volleyball Coach Becky Eller, Assistant Coach Alex Ruby, and current Trinity volleyball players.
Our Goal: We combine hard work and fun to bring out the most in every player. We also make every effort for the camp to be a gratifying and worthwhile experience for every player who attends.
Camp Site: We will be using the courts in the DeVos Gymnasium where our Women's and Men's Volleyball and Women's and Men's Basketball programs compete.
What to Bring: Players should come dressed in proper athletic shoes. If kneepads are usually worn, we suggest you also bring those but they are not necessary. Please also bring a water bottle, lunch for each day, a good attitude, and your smile!
Session I: 9:00am – 11:15am (bring own lunch)
Session 2: 12:00pm – 2:00pm
Cost: $115 (includes camp t-shirt)