Commencement (Live Stream)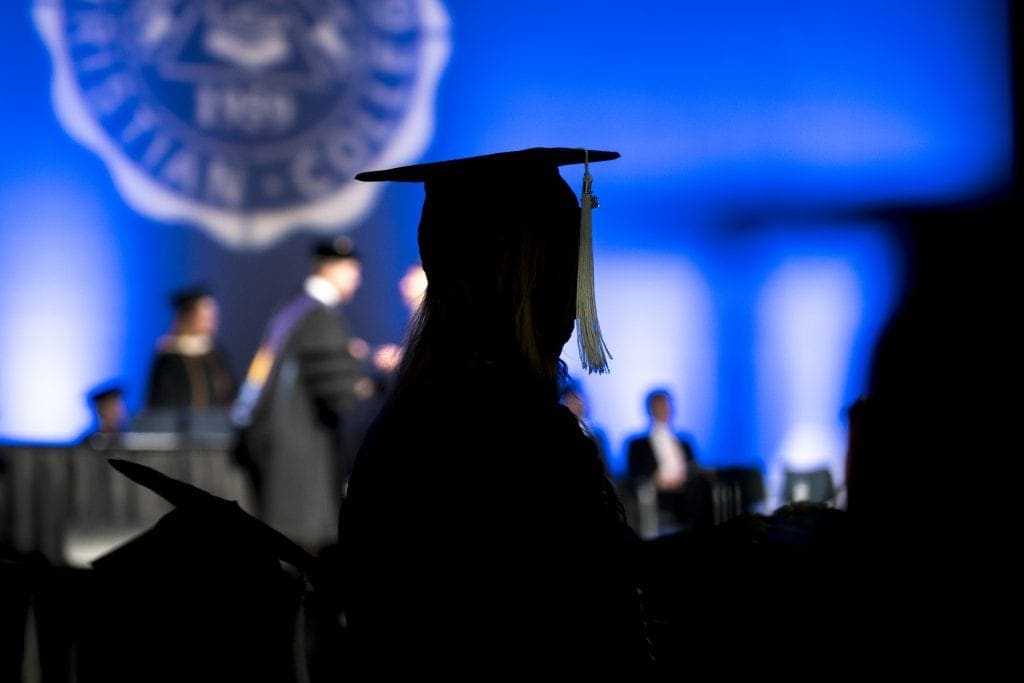 Schedule of Events
Friday, May 3
1:00 p.m. Nursing Pinning Ceremony, Ozinga Chapel Auditorium
Reception follows in Grand Lobby.
5:00 p.m. Ovations – Honors Ceremony, Ozinga Chapel Auditorium
The graduate will receive an invitation to participate in Ovations from Dr. Craig Mattson, director of the honors program. All graduates, family, and friends are invited to view this honors ceremony. If you have questions about your honors status, please contact the registrar's office by visiting the office or emailing registrar@trnty.edu.
6:00 – 7:00 p.m. Senior Picnic, The Lawn/Dining Hall (depending on weather)   All graduates, family, and friends are invited. This event is free of charge for graduates and their families. Hosted by Trinity Dining Services.
7:30 p.m. Baccalaureate Service, Ozinga Chapel Grand Lobby
This worship service is led by members of the graduating class to gather you and your family, friends, and classmates for a time of reflection, prayer, and praise.
Saturday, May 4
9:00 a.m. Graduating students arrive at the DeVos classroom (136-138) for robing, instructions, and to line up for the processional. Please bring your cap, gown, medallion and honors cord (if applicable). If you have not yet received a medallion or honors cord – one will be available for you, (if applicable).
10:00 a.m. Commencement Ceremony, DeVos Center
⚠️ Overflow seating will be available in the Ozinga Chapel Auditorium.
Ticketing and Viewing Information
SIX (6) guest tickets will be provided to each graduate via our online ticketing service Eventbrite, on Monday, April 15 at noon. It will be sent to your Trinity email. Tickets may be printed and will be scanned at the entry to the DeVos Center. The event will also be live-streaming to any device with an internet connection, so family and friends from afar can watch you graduate as well. Additional guests who do not have tickets but would like to join you on campus will be welcome to view the event via simulcast in the Ozinga Chapel Auditorium. Extra tickets are not available.
Frequently Asked Questions