Commencement (Live Stream)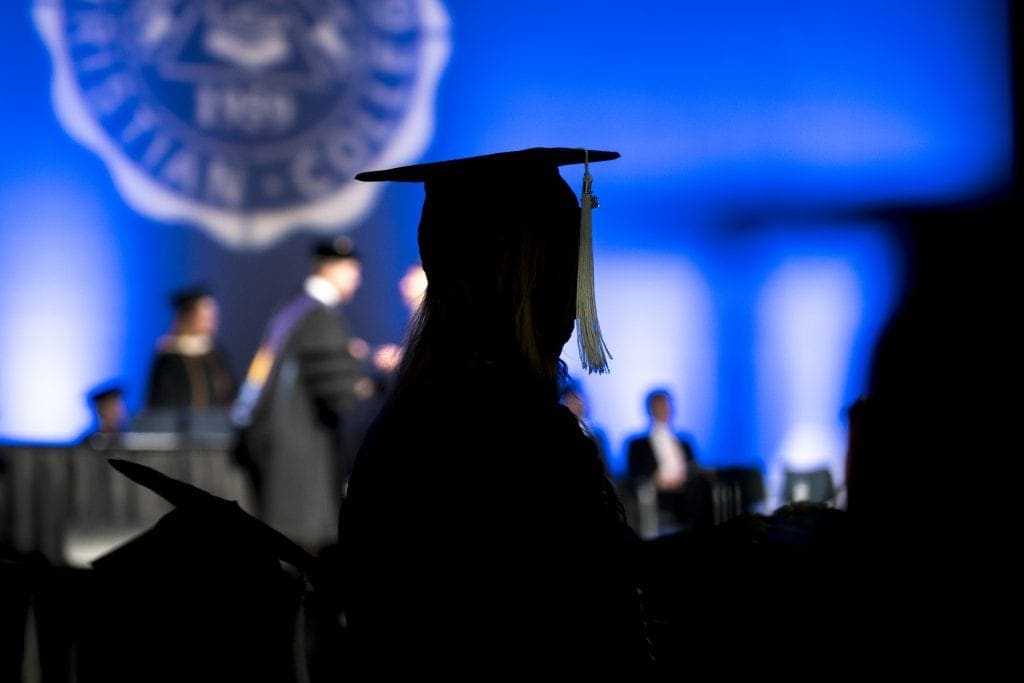 Commencement Speaker
Christina M. Ritsema, Ph.D.
Trinity Christian College is pleased to announce that our 2019 Commencement speaker will be Prof. Christina Ritsema, Ph.D., professor at Colorado State University.
Dr. Christina Ritsema is a clinical professor at Colorado State University, where she teaches both undergraduate and MBA graduate students and serves as CPA advisor and as a Daniel Fund Ethics Fellow.  In 2018, Dr. Ritsema was awarded an Adaptive courseware grant to integrate active learning strategies into the classroom.  She earned her Ph.D. in Accounting and her Master of Accountancy from the University of Arkansas and her Bachelor of Science in Accountancy from Miami University. She has also taught at the University of Northern Colorado, St. Norbert College, and Hope College. Earlier in her career, she worked as an auditor with Arthur Andersen.
Schedule of Events
Friday, May 3
1:00 p.m. Nursing Pinning Ceremony, Ozinga Chapel Auditorium
Reception follows in Grand Lobby.
5:00 p.m. Ovations – Honors Ceremony, Ozinga Chapel Auditorium
The graduate will receive an invitation to participate in Ovations from Dr. Craig Mattson, director of the honors program. All graduates, family, and friends are invited to view this honors ceremony. If you have questions about your honors status, please contact the registrar's office by visiting the office or emailing registrar@trnty.edu.
6:00 – 7:00 p.m. Senior Picnic, The Lawn/Dining Hall (depending on weather)   All graduates, family, and friends are invited. This event is free of charge for graduates and their families. Hosted by Trinity Dining Services.
7:30 p.m. Baccalaureate Service, Ozinga Chapel Grand Lobby
This worship service is led by members of the graduating class to gather you and your family, friends, and classmates for a time of reflection, prayer, and praise.
Saturday, May 4
9:00 a.m. Graduating students arrive at the DeVos classroom (136-138) for robing, instructions, and to line up for the processional. Please bring your cap, gown, medallion and honors cord (if applicable). If you have not yet received a medallion or honors cord – one will be available for you, (if applicable).
10:00 a.m. Commencement Ceremony, DeVos Center  (Click for the Ceremony Live Stream)

⚠️ Overflow seating will be available in the Ozinga Chapel Auditorium.
Social Media for Commencement:
Whether you are a #TrinityGrad2019 or celebrating a graduate, we invite you to join the commencement conversation on social media. Throughout the day, be sure to tag Trinity Christian College and use the hashtag #TrinityGrad2019 in your social media post.
Ticketing and Viewing Information
SIX (6) guest tickets will be provided to each graduate via our online ticketing service Eventbrite, on Monday, April 15 at noon. It will be sent to your Trinity email. Tickets may be printed and will be scanned at the entry to the DeVos Center. The event will also be live-streaming to any device with an internet connection, so family and friends from afar can watch you graduate as well. Additional guests who do not have tickets but would like to join you on campus will be welcome to view the event via simulcast in the Ozinga Chapel Auditorium. Extra tickets are not available.
Frequently Asked Questions