SALT Three-Session Class: A History of Toleration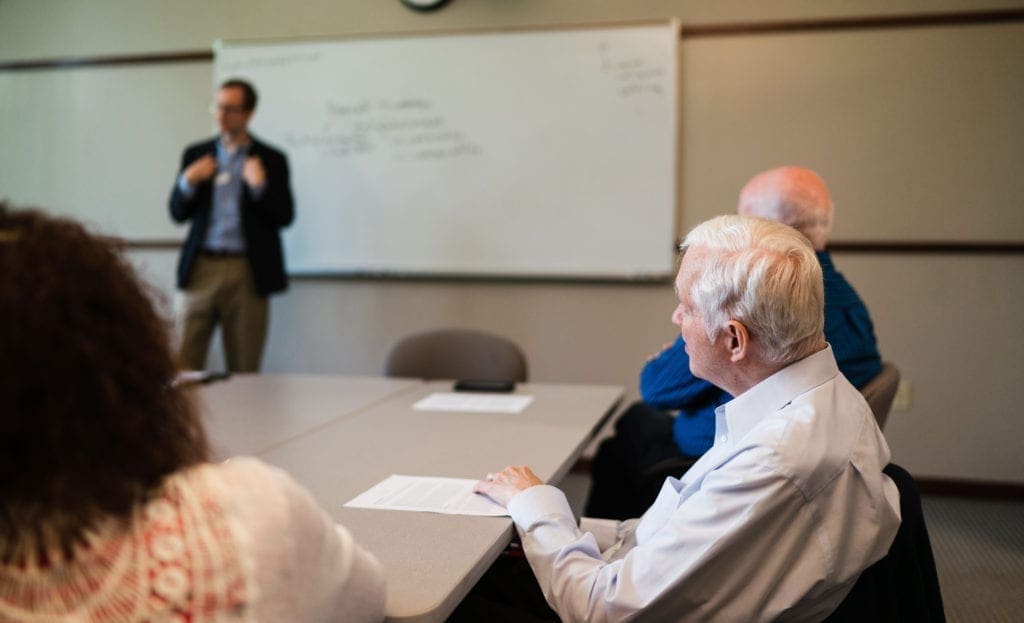 This course, taught by Dr. Kyle Dieleman, Professor of History, traces the theoretical and historical developments of toleration throughout Western history, primarily in Europe and the United States. The focus will be on religious toleration and, in particular, Christian responses to religious disagreements within Christianity as well as interactions with other world religions. The three-course sessions will highlight approaches to tolerance in ancient and medieval worlds, early modern contexts, and contemporary realities, respectively. To delve deeply into how Christians have approached toleration, we will explore primary sources that make arguments about toleration, consider historical instances in which toleration was or was not valued, and attend to broader questions about the relationship between historical realities, historical reconstructions, and Christianity.
Class Schedule: Wednesdays on September 29, October 6 & October 13 from 9:00 AM-10:15 AM
Cost:$40 for SALT Members; $60 for Non-Members
Registration: Email andrea.dieleman@trnty.edu or phone 708.239.4798 by Sept. 20.
SALT, or Seasoned Adults Learning at Trinity, offers a wide variety of educational classes, local trips, book discussions  for those in the community 55 and over. The mission of the SALT program is to stimulate learning and discussion that will enrich lives, foster relationships, and strengthen the varied communities in which we live. For more information visit trnty.edu/SALT