Provision Theater Presents: Nicodemus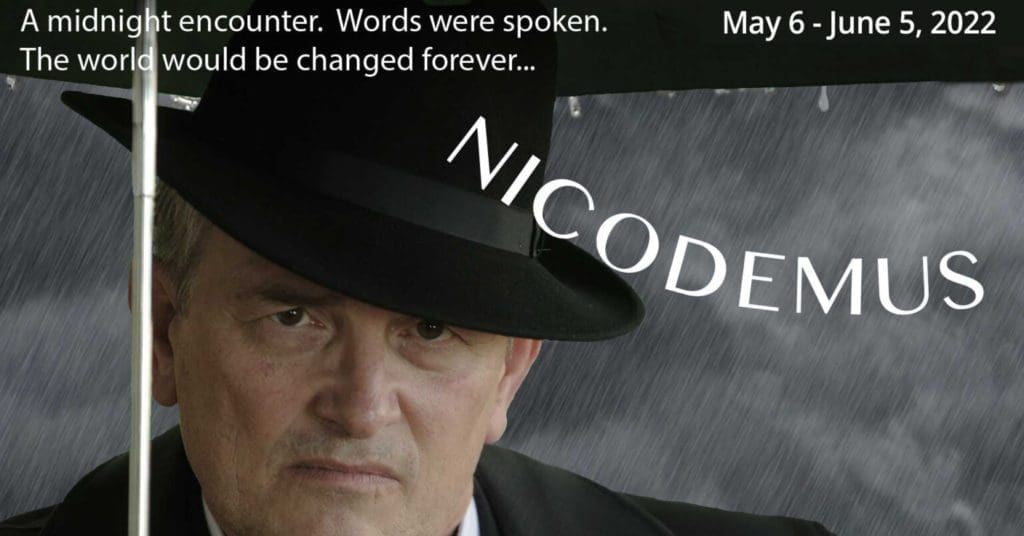 Provision Theater, performing at Trinity Christian College, presents Nicodemus.
A midnight encounter. Words were spoken. The world would be changed forever…
Nicodemus, an influential member of the clergy meets Jesus face-to-face for the first time. That encounter sets off a series of events that causes him to question his most foundational beliefs, and be a part of history's biggest event. Set in modern day, this compelling, world-premiere play digs deep into the most important passage in all of the Bible.
Check out a sneak peek of Nicodemus here!
Featuring Rod Armentrout, Demetrios Troy, Cydney Moody and Clayton Denton.
Performances will take place on Fridays, Saturdays, and Sundays from May 6-June 5 at Trinity's Art & Communication Center (ArCC).
PERFORMANCE SCHEDULE
Fridays at 8 PM
Saturdays at 4 PM and 8 PM
Sundays at 3 PM
Visit the Provision Theater site for more information and to purchase tickets.
Hotel Information:
Click here for information about area hotels.