Spring Production of "On a Quiet Night in Suburbia"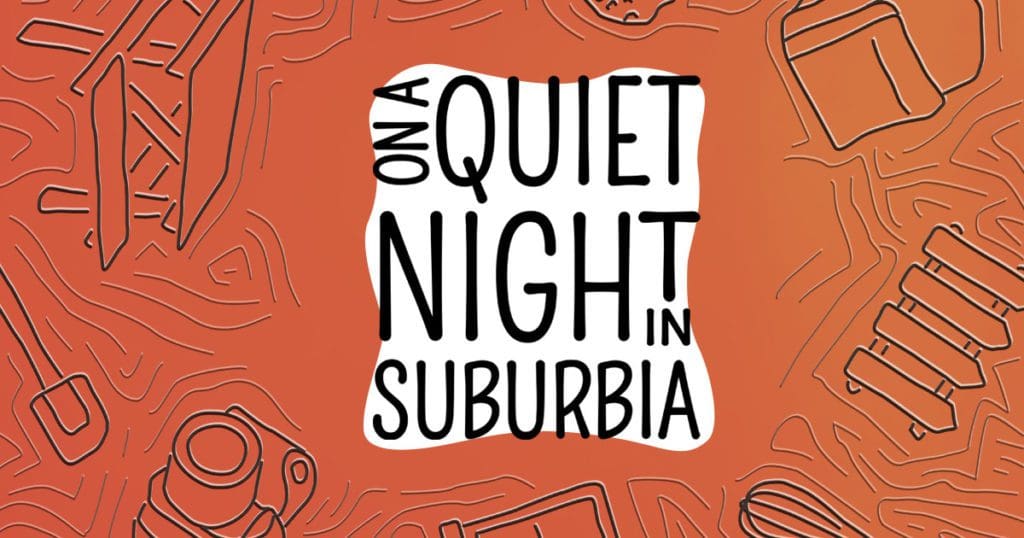 The spring production of On a Quiet Night in Suburbia is written and directed by MJ Huizenga, class of 2024.
Synopsis:
On a Quiet Night in Suburbia follows the stories of an ordinary family (maybe even extra-ordinary) living in suburbia. We see Schuyler, a caring teenager who's navigating his understanding of himself and his parent's expectations for him; Kimberly, a woman who's struggling to find motivation for work that she no longer feels appreciated for; Stephany, an ambitious teenager who is eager for her future, she just doesn't know what it is quite yet; and Hale, a man who has a lot of love in his heart but just doesn't know how to show it.
Throughout the course of the play, we see these characters struggle with their individual burdens. They try different tactics to solve their issues, but ultimately their problems don't begin to be resolved until they start to be honest with each other and themselves. Up until that point, they live in fear; fear of each other, fear of themselves, fear of the unknown. That fear is dissolved once they take down the walls they've built for themselves and choose to be vulnerable."
Director & playwright: MJ Huizenga
Stage manager: Hailey Piorick
Production manager: Cassidy James
Production assistant: Lilli Bruxvoort
Crew:
Lightening designer: Jared Peters
Mural designer: Jonah Mudlaff
Sound designer: Halley Crossley
Hair and Makeup designer: Morgan Meinders
Costume designer: Ashley Yonkman
Hair and makeup crew: Emme Dyk, Abigail Rhoda
Stage crew: Hailey Sabido-Garcia, Leah Mathews, Ally Tillema
Cast:
Schuyler: Miles Williams
Dallas: Luke Rotman
Kimberly: Elizabeth Peterson
Amanda: Abby Tillema
Stephany: Ren Amador
Ashley: Gabby Mitchell
Jeremy: Tyren Brown
Hale: Jacob Contreras