SALT Three-Session Class: Taking a Slow Stitch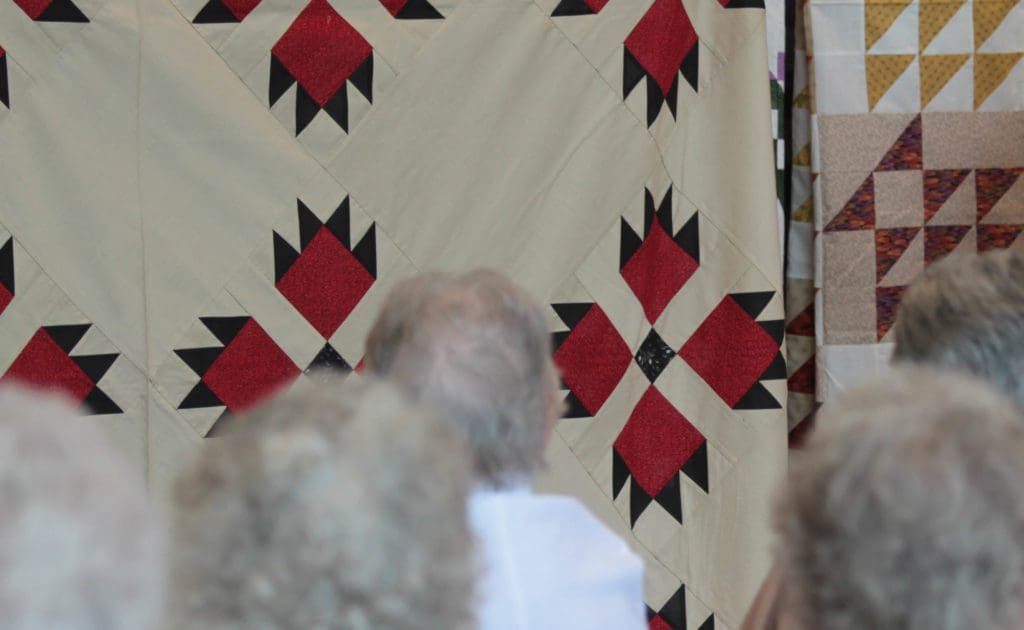 So many stories and pieces of history escape our attention. By focusing on the lives of women who quilt, storyteller Cleo Lampos combines glimpses into the past with the personal narrative of those who created fabric masterpieces, sometimes in difficult circumstances. Time will be allowed for participants to display their own quilt and tell the story of its significance.
Session 1: Trail Quilts.
The westward expansion of the United States pushed one covered wagon train after another across the Great Plains to Oregon. On board these "ships of the land" were stacks of quilts. As the pioneers progressed on the trail, other comforters were stitched. The philosophy of these sturdy women as they trekked across the unknown is reflected in their quilts.
Session 2: Sunbonnet Sue.
In the 1930's, the United States faced the harshest economic era ever. Dust clouds decimated the farms of the Great Plains. Resources grew scarce. In the midst of the Great Depression, one quilting pattern grew to iconic status: Sunbonnet Sue. Discover the psychological underpinnings of this feed sack success. Learn the history of the decade of despair as Lampos displays her Sunbonnet Sue Quilt.
Session 3: Hmong and Amish Quilts.
During the Vietnam War, the Hmong Mountain People of Laos and Cambodia helped the American troops. These people were forced to flee their homes as the Communists took over their land. Some Hmong settled near the Amish communities of Ohio. That is where the story of God's grace begins. Lampos will display examples of Hmong and Amish quilting as she tells an inspiring story of living in the community.
Course Schedule: Tuesdays, October 5, 12 & 19 from 10AM -11:15 AM
Cost: $40 for SALT Members; $60 for Non-Members
Registration: Email andrea.dieleman@trnty.edu or phone 708.239.4798 by September 25.
SALT, or Seasoned Adults Learning at Trinity, offers a wide variety of educational classes, local trips, book discussions  for those in the community 55 and over. The mission of the SALT program is to stimulate learning and discussion that will enrich lives, foster relationships, and strengthen the varied communities in which we live. For more information, visit trnty.edu/Salt