Alum's Historic Home Serves as Backdrop for Teen Filmmakers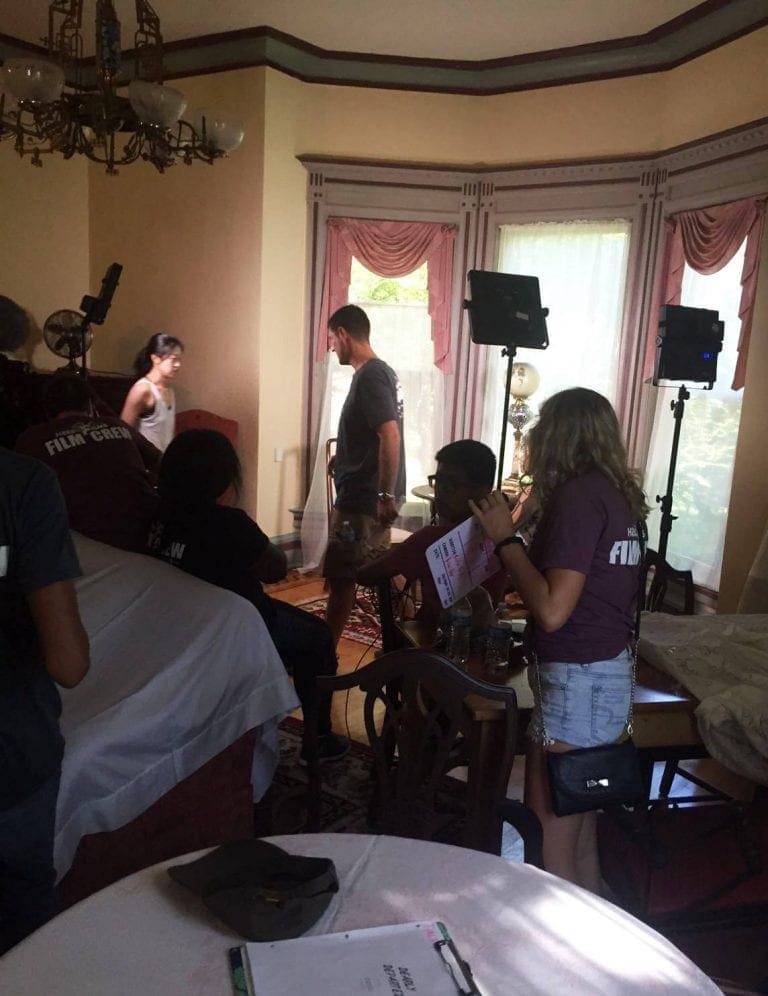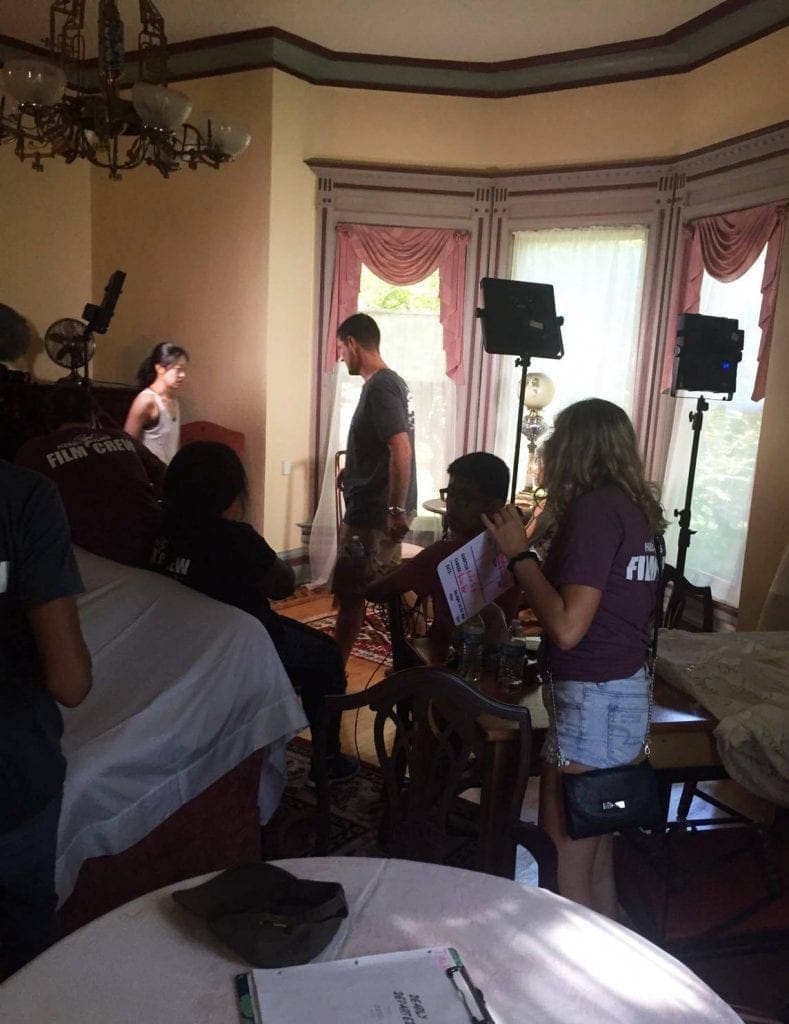 Sandra Biedron '94 doesn't just own an historic mansion that is lovingly cared for—the Ingersoll-Blackwelder House also recently doubled as a television set for a haunted pilot filmed by 14 teenage filmmakers.
The cast and crew were on location at the house, located in Chicago's Beverly-Morgan Park neighborhood, from July 17-20. They were part of Fresh Films, an after-school program that pairs students with industry professionals during week-long summer programs. Along with an emphasis on film-making, the program also offers insights into the science-based skills required behind the scenes in the entertainment industry.
It's a cause that Biedron, currently a Research Professor of Electrical and Computer Engineering in the College of Engineering at the University of New Mexico and a Visiting Professor in the Faculty of Engineering at the University of Ljubljana, Slovenia, believes in passionately. "I love how Fresh Films is melding the excitement of film with science and technology. There are many careers like visual effects, sound engineering, even lights and camera that need STEM skills. And having this take place at our mansion, is a win for filmmaking, education, science and technology," said Biedron, who majored in chemistry and biology at Trinity and earned a doctorate in accelerator physics from Lund University in Sweden.
According to Biedron, the pilot is a spooky but lighthearted story about a young woman who inherits her grandmother's inn and discovers she can communicate with its ghostly residents. The pilot will be reviewed by executives from Amazon Studios and Disney Channel Original Movies.
The Ingersoll-Blackwelder house, which is listed on the National Register of Historic Places, offered a perfect backdrop for the story, Biedron said. The home, which was once owned by Gertrude Blackwelder, the first woman to vote in Cook County, Ill., was built between 1874-1877.
Fresh Films has been engaging youth behind the camera and creating youth-targeted TV shows, films and original content since 2002. It is the non-profit arm of Dreaming Tree Films.
---