Brodnax Explores Topics from 19th Century Education to 21st Century Rap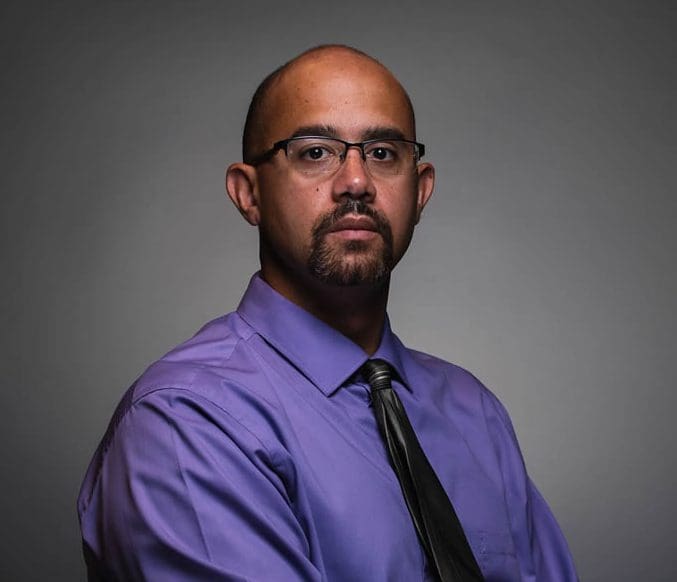 From African-American education in 1800s Iowa to the hip-hop music of Big Boi, Dr. David Brodnax, professor of history, has been exploring a range of topics in his research and teaching.
In March, Brodnax presented a paper, "A Great Injustice Has Been Done to Our Children: African-American Education in Iowa, 1838-1900," at the Ohio Academy of History's 2018 meeting at the University of Dayton. His research explores the impact of segregation and desegregation in Iowa schools in the 19th century, including the state Supreme Court ruling that required integration nearly a century before the U.S. Supreme Court issued its ruling in Brown v Board of Education.
Among other themes, Brodnax said he is interested in exploring how integration had negative consequences for black teachers at segregated schools, who lost their jobs to white teachers at newly integrated schools. "The irony for black kids who grew up in the Iowa school system is that they couldn't teach in the Iowa schools," he said.
His paper also explored how black communities in Iowa celebrated National Emancipation Day and used it to educate younger generations about the impact of slavery. His research also considered how black parents defined a quality education for their children, including one where they were safe from racist comments and actions from white classmates.
Brodnax is also currently at work on a biographical essay on Big Boi, half of the Grammy-winning duo OutKast, for the African American National Biography, which will be published by Oxford University Press. "OutKast is one of my all-time favorite rap groups going back to when I was in college, and I intend to contextualize Big Boi's work in the broader shift in African American culture back towards the South since the Civil Rights Movement," he said.
Brodnax is also attempting to photograph every building that architect Frank Lloyd Wright designed in Chicago's west suburbs. "Frank Lloyd Wright is my favorite architect, even if his personal life was not something that Christians should champion or emulate," said Brodnax, who currently lives in Oak Park, Ill., where Wright built his home and studio.
"These projects are definitely labors of love," Brodnax said. "As someone who has strong southern roots and as an Oak Parker, I feel a geographic connection to both of these projects as well. I also expect that they will make their way into my African American History and History of Chicago courses in some way."
Among his other activities, Brodnax was also recently elected as a representative of the Mid-America American Studies Association for a two-year term.
---