Brodnax Named Professor of the Year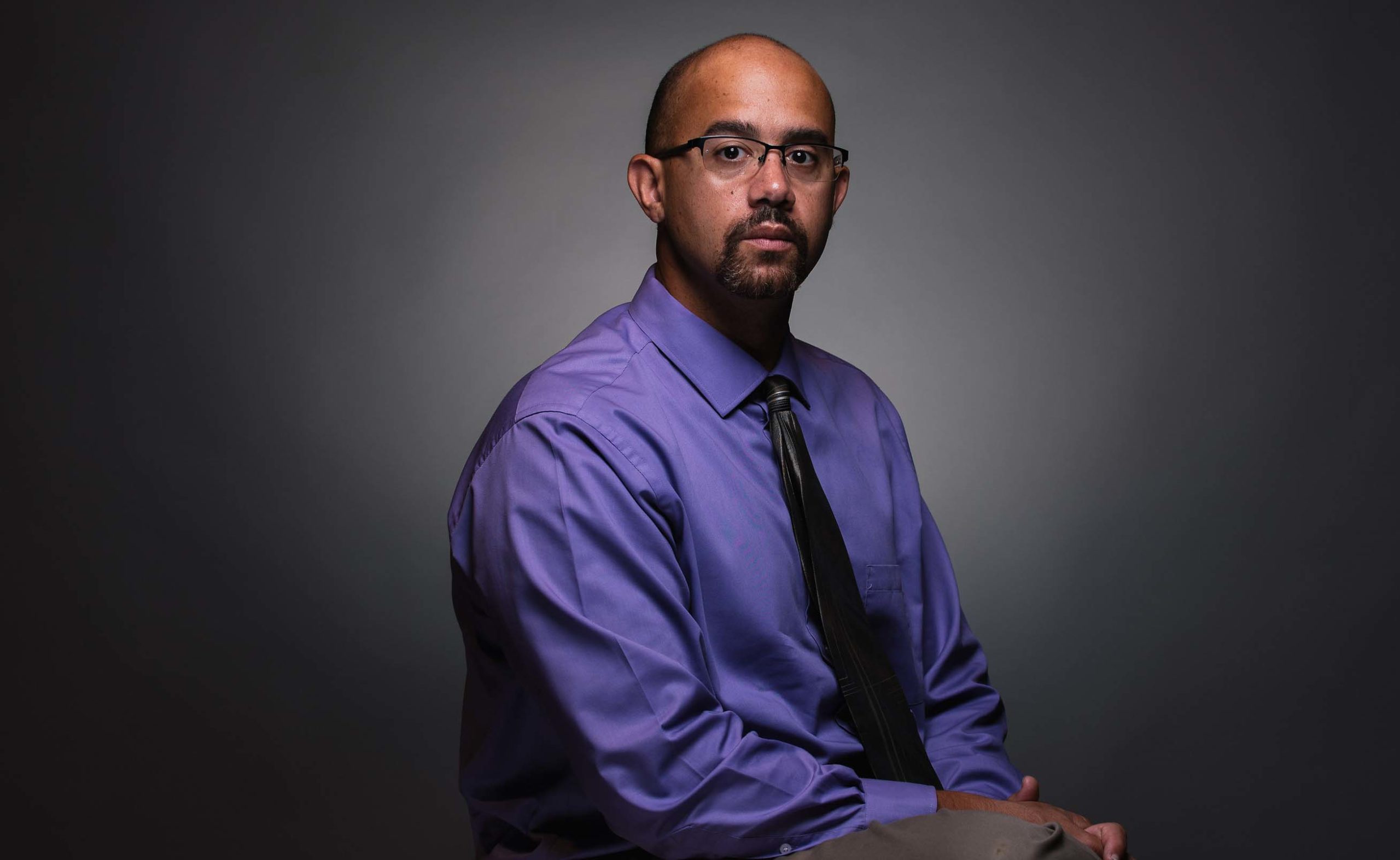 Every year, Trinity recognizes an exceptional educator whose work extends beyond the classroom to make a lasting impact on students. And Trinity is pleased to announce that Professor of History David Brodnax Sr., Ph.D., is Professor of the Year for 2021-22.
Brodnax said the award came as a surprise, not least because he teaches about difficult, often overlooked areas of history. "I'm incredibly grateful to students, former students, and colleagues who nominated me," he said. "But it is bittersweet in some ways. Part of why I won this award is based on what I am doing to bring about justice. But that means there remains a struggle for justice. I would rather that there be no wrongs, than to win an award for righting wrongs."
The many nominations cited Brodnax's excellent academic work, his education and perspective with both a law degree and a doctorate, and his tireless service to the College. Nominators also offered numerous examples of his caring for others. And they repeatedly lauded his work with minority students and his willingness to address past and current injustices on campus and in the broader world.
According to several of the nominations:
— "His courses pushed me further academically than I had experienced, even compared to my semester at Oxford. He knew each of his students was capable of so much more than a hastily written essay from 4 a.m. the night before the deadline. And he knew each of his students was so much more than just a student. He poured into athletes, musicians, historians, and thespians, and he took it upon himself to show each student who walked through his door that they were so much more than what they believed. No one left his office or class unchanged."
— "He cares about the history courses he teaches. He teaches them well. He doesn't sugarcoat the truth of historical events but presents them in a way to enlighten the students and help us understand the complexities of our past and to learn from them. He teaches equality and justice — and anyone could learn from him."
— "He's known for the depth and quality of his research, the astuteness of his teaching, his years of service on Personal Committee. Surely these are all significant gifts he brings to the College, but behind them is a form of labor that never gets talked about in his self study, and that doesn't figure as part of his tenure and promotion. And that is his silent labor with our extensive minority student population as the single most significant focal point that they have on campus. Without asking for it, without being assigned to it as an official College task, he serves as leader, encourager, role model, shaper, helper of the many students who turn to him on a daily basis for this kind of support. This work is boundless and Christlike. He so very, very deeply deserves the recognition of this award."
Among his work and research, Brodnax has recently published "'Meet force with force and law with law': Black Self-Defense in 19th-Century Iowa," a chapter in The Oxford Handbook of Midwestern History, which is scheduled to be published by Oxford University Press later this year; and "'The brightest star under the blue dome of heaven': Civil Rights and Midwestern Black Identity in Iowa, 1839-1900," an article in Middle West Review last fall. He is also scheduled to take part in a roundtable panel at the Midwestern History Conference in May and has served on the executive board for the Mid-America American Studies Association for several years.
"The Professor of the Year is an award that recognizes faculty who have excellence in teaching or scholarship, but especially those whose work demonstrates a strong connection between their teaching and their scholarship and in work that advances the mission of the College," said Aaron Kuecker, Trinity's provost, in recognizing Brodnax at commencement on May 8. "On behalf of Trinity Christian College, congratulations and thank you for the service you render in this community."
Recent Professor of the Year Award recipients:
2016: John Sebestyen (Communication Arts)
2017: Michael Vander Weele (English)
2018: Clay Carlson (Biology)
2019: Kara Wolff (Counseling and Psychology)
2020: Yudha Thianto (Theology and Christian Ministry)
---