Brown and Van Dyke Awarded Founders' Scholarships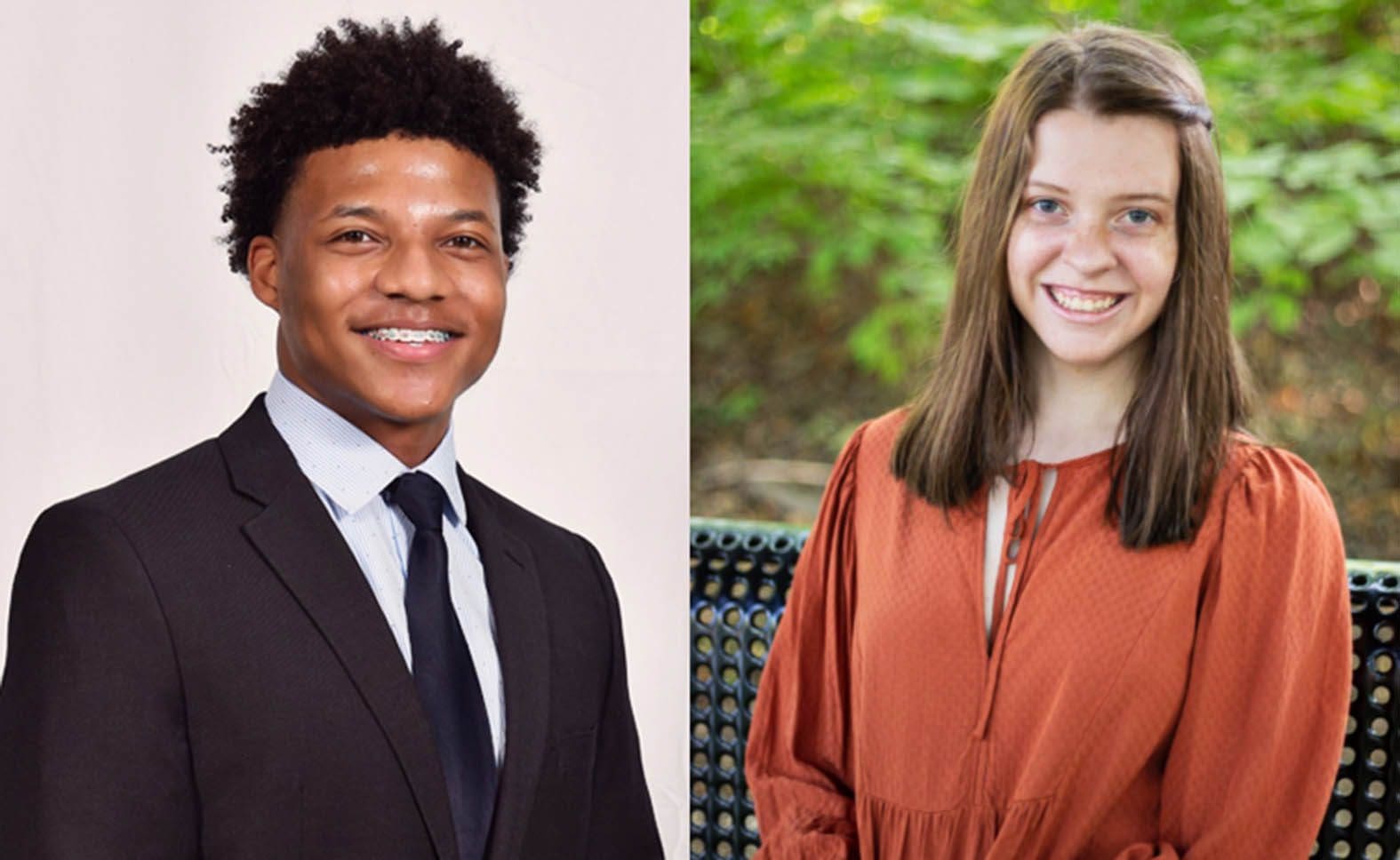 Every year, Trinity accepts extraordinary students who are dedicated to making a difference in the world. And among each freshman class, the College welcomes two Founders' Scholars, whose extraordinary spiritual, academic, and social leadership sets them apart. Trinity is pleased to announce our most recent Founders' Scholars for the incoming class of 2025, Tyren Brown of Upper Marlboro, Md., and Kara Van Dyke of Fishers, Ind. As Founders' Scholars, Brown and Van Dyke have both been awarded full-tuition scholarships to the College.
Brown, who attends Chesapeake Math and IT Public Charter South in Upper Marlboro, plans to major in biology and play basketball at the College. He is involved in National Honor Society and the Congressional Leadership Program. Brown has also taken part in the Spanish ministry at his church, offering translation services to those who do not speak English as a native language.
Van Dyke attends Fishers High School and is active in the Students in Action service club, volunteers as a children's ministry teacher, and participates in dance. She actively volunteers to help victims of human trafficking and plans to major in psychology as a way to help those who need healing. Van Dyke represents the third generation of her family to be part of Troll Nation, since her father Leon Van Dyke '86, is an alumnus and her grandfather Gerrit Van Dyke is an emeritus professor in the Biology program.
"We are thrilled to welcome Tyren and Kara into the Trinity community this fall," said Jeanine Mozie, director of admissions. "From our largest, most competitive pool of Founders candidates yet, they emerged from the group not only as exceptionally gifted students academically, but also as students who have great potential to shape this campus through their thoughtful leadership. The interview committee found both Tyren and Kara to be dedicated, passionate, and impressive students whose enthusiasm for others and commitment to community will make a lasting impact on this place."
---