Don't Miss Stardust Jazz Night this Friday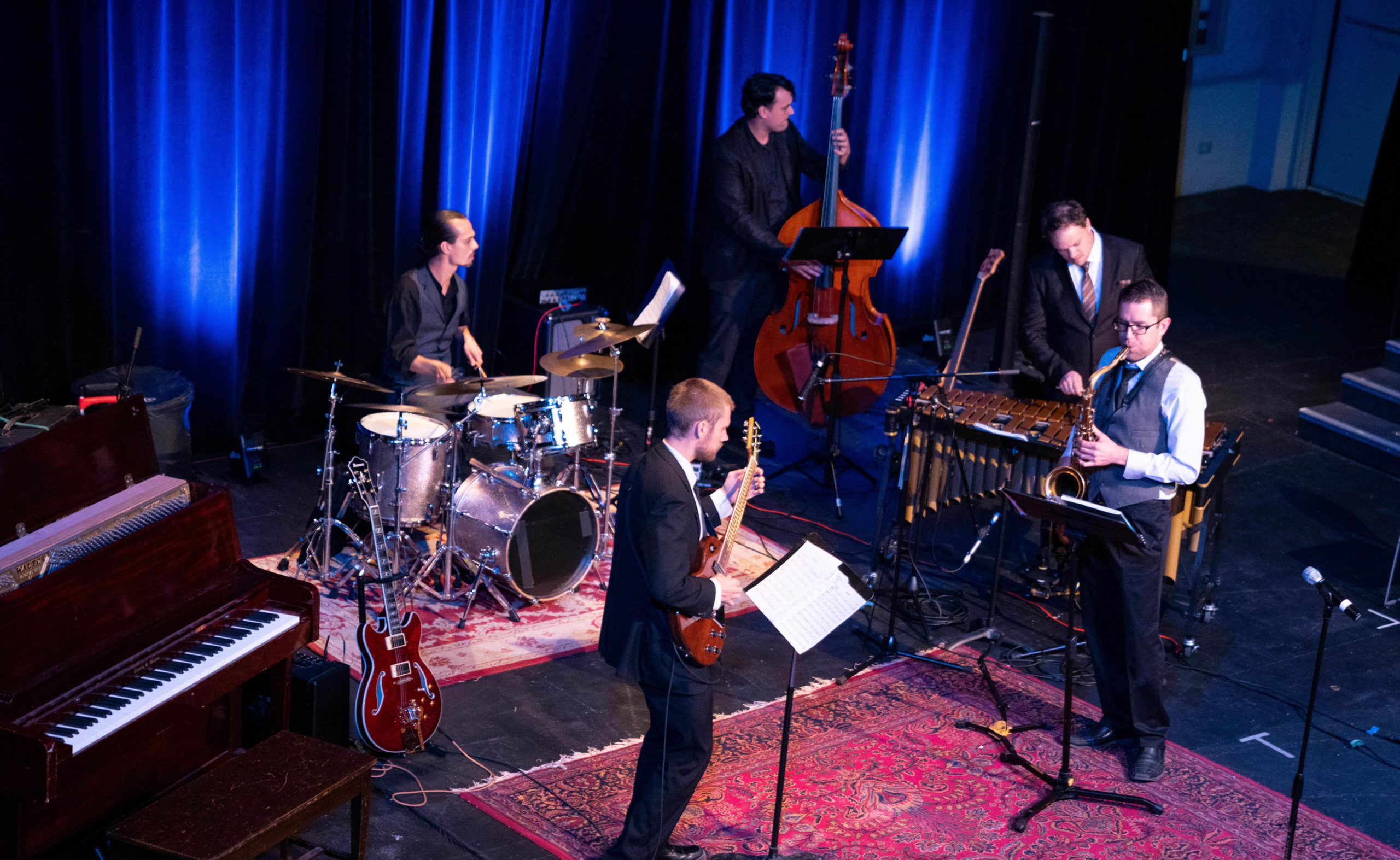 Join us for Stardust Jazz Night, with the Trinity Jazz Ensemble and the Trinity Jazz Collaborative! The concert will take place at 7 pm in Ozinga Chapel Auditorium on Sept. 24. The concert marks the first in a series of events planned by Trinity's Music Department this semester.
After an opening from the Trinity Christian College Jazz Ensemble, the night will feature a professional performance from Trinity Faculty members Artie Black (sax), Chris Davis (trumpet), and Kevin Brown (guitar) with special guests Katie Ernst (bass and vocals), and Tim Mulvenna (drums). Don't miss this beautiful evening of live jazz,  right here on campus!
"We are very excited to return to live music after not being able to gather for concerts last year," said Professor of Music and Department Chair Mark Peters. "Stardust Jazz this year features our student jazz ensemble opening for the Trinity Jazz Collective, a professional combo featuring three Trinity faculty."
---