Eller Named Women's Volleyball Head Coach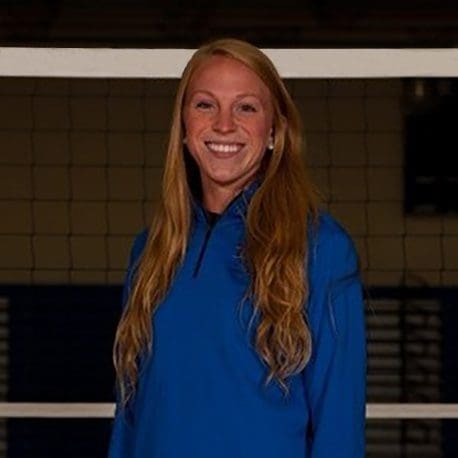 Trinity Athletics hired Becky Eller as the new head coach for the women's volleyball program, Director of Athletics Mark Hanna has announced.
"Becky is a strong leader, is intensely competitive, and is gifted and passionate for developing well-rounded athletes," Hanna said. "She has impressed us at every step along this hiring process and we are thrilled to have her join the Trinity community – we are excited for her to lead and further develop all aspects of this women's volleyball program."
Before coming to Trinity, Eller served as an assistant coach for the women's volleyball team at Trinity International University. She spent three seasons with the team, helping them make two NCCAA national tournament appearances, which the team has not done in eight years. She also coached seven CCAC All-Conference honorees over the course of the last two years. During the 2019 season, the team finished 27-13, which broke Trinity International's record for most wins in a season.
Before coaching, Eller began her career in the CCAC as a team member of the women's volleyball program at Olivet Nazarene University. There, she finished her career with 1,534 kills and 420 blocks, which ranks her in eighth in Olivet Nazarene's record book in both categories. She led her team to two CCAC Tournament Championship appearances, and two trips to the NAIA National tournament. Eller also earned CCAC Co-Player of the Year, CCAC All-Conference, AVCA All-Midwest Region, AVCA All-America Honorable Mention and NAIA All-America honors over the course of her junior and senior seasons.
"I am very grateful for the opportunity to be the next head women's volleyball coach at Trinity," Eller said. "I look forward to building on the success of the program and challenging each girl spiritually, academically, relationally, and athletically, and watching them grow during their time at Trinity. I'm excited to build new traditions and to watch our team compete at a high level. My family and I are very excited to be joining the Trinity family!"
Eller's first day on Trinity's campus is scheduled for July 13.
---