Historical Association Visits Oriental Institute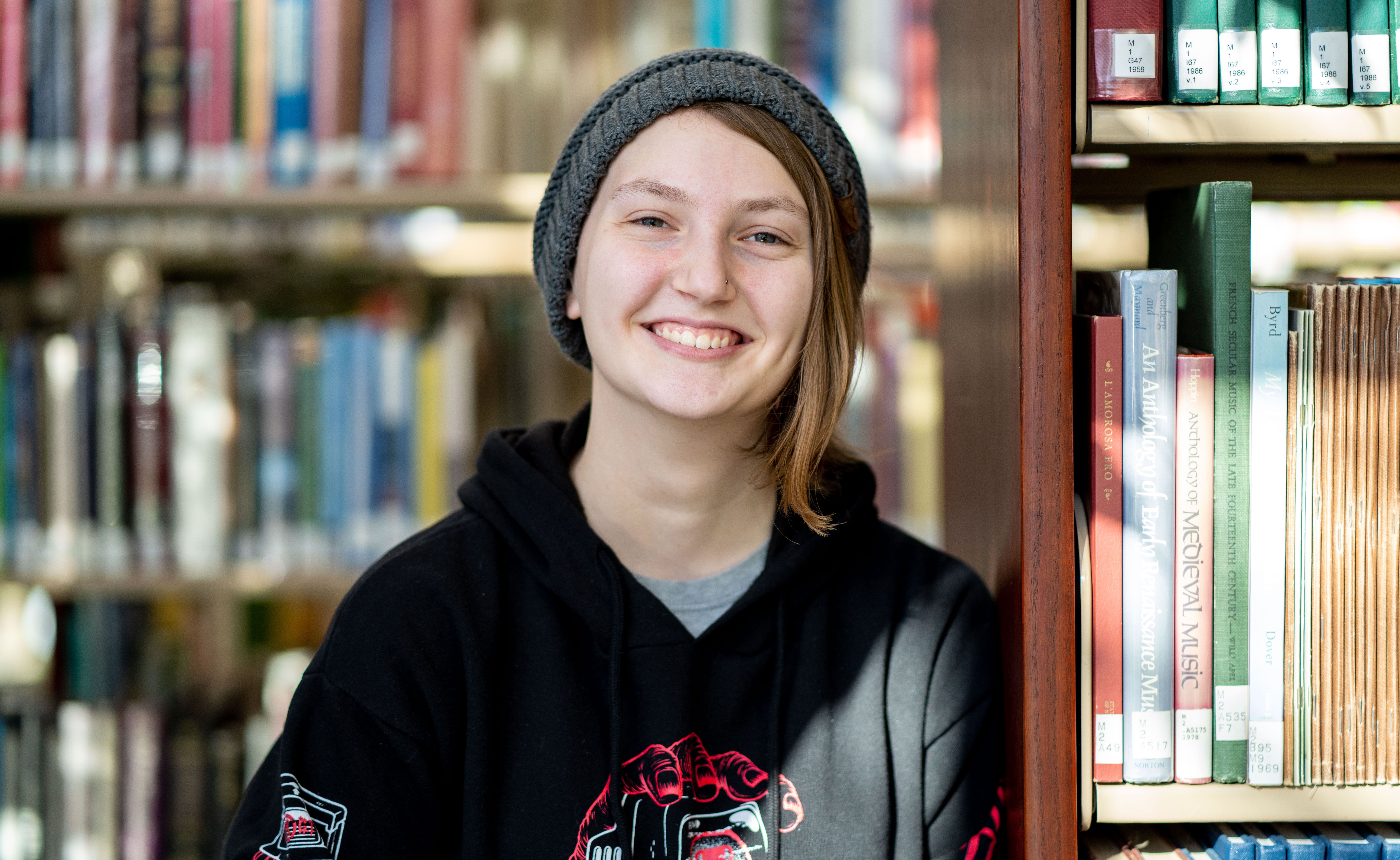 —By Patricia Yang '25 
It was long and eagerly awaited. Erin Davis, a senior and current president of the Historical Association of Students (HAS), was especially excited. It was the first field trip since the spring of 2020, and HAS was going to The Oriental Institute of the University of Chicago (OI). Granted, Davis had been there before—but why turn down the offer to go again? Before the trip, Davis said "I love going to museums, and I miss going to museums."
She was delighted to have visited again. "I forgot how quiet they can be, especially history museums. It's like a reverent silence, because you're looking at all these artifacts that are sometimes thousands of years old, and you suddenly remember that humanity is ancient. We've changed so much, and even now continue to change in monumental ways." 
OI is a museum featuring Middle Eastern, East Asian, and North African history, exhibiting the history of places like Assyria, Babylon, and Egypt. Davis' favorite part of the museum was a massive stone wall three times the size of a person, and carved on it was a mystical creature with the head of a man, the body of a lion, and wings like eagles—a lamassu. 
This time around, the OI had a new exhibit on the photographer Antoin Sevruguin. He was a photographer in Iran during the 1880s to 1890s and took photos of people and everyday life. The exhibit featured several of his photos and also described Sevruguin's career evolution. "The thing that struck me was seeing Sevruguin's photos and realizing that these are real people who existed, who had their own lives, families, loved ones, goals, and thoughts—and just so much made them them. These photos may be the only thing we have that shows us their lives, yet cannot possibly capture all of it," said Davis, reflecting on her museum trip experience. 
HAS, founded in the spring of 2003, is recognized as an official club by the Student Government Association with the help of the History Department itself. "For almost twenty years, we've been meeting, having the president hit his or her shoe on the desk to start and end the meeting, doing 'This Day in History,' and other historical fun stuff," said Dr. John Fry, Professor of History. "Most recently, we've taken advantage of Kahoots, some of which are really hilarious and all of which are fun." 
Previously, HAS had hosted some lively activities on campus, such as a jousting tournament. "I don't know how it went, because I was not there for the event," said Davis as she laughed. "But I would love to bring something like that back!" HAS also used to have a trebuchet (a medieval catapult). Fry retold, "We put about 300 pounds of weights from the weight room on it, and it could throw a gallon jug of water about 75 feet. We also sometimes threw laptops, printers, and other items." The trebuchet is long gone now, but Davis would love to have something like that again, too. 
And of course, HAS enjoys field trips to museums both local and regional: Cantigny Park, the Great Lakes Naval Museum, the Lincoln Museum and the Lincoln Home, and the Henry Ford Museum are just a few this club has gone to. They would go in Trinity vans and head out. On road trips, they would stay the night in a hotel, visit the site in the morning, and head back in the afternoon. "Now that things are getting more back to normal, I would love to see us be able to do a road trip again," said Fry. 
The OI field trip came to a close—and now the club returns to its usual routine: hitting the shoe, seeing "This Day in History," and playing fun Kahoots. And perhaps next semester HAS will once again head out for another exciting museum visit. 
To find out more about HAS and its activities, email Erin Davis or Dr. John Fry. 
---