HLC Reaffirms Trinity's Accreditation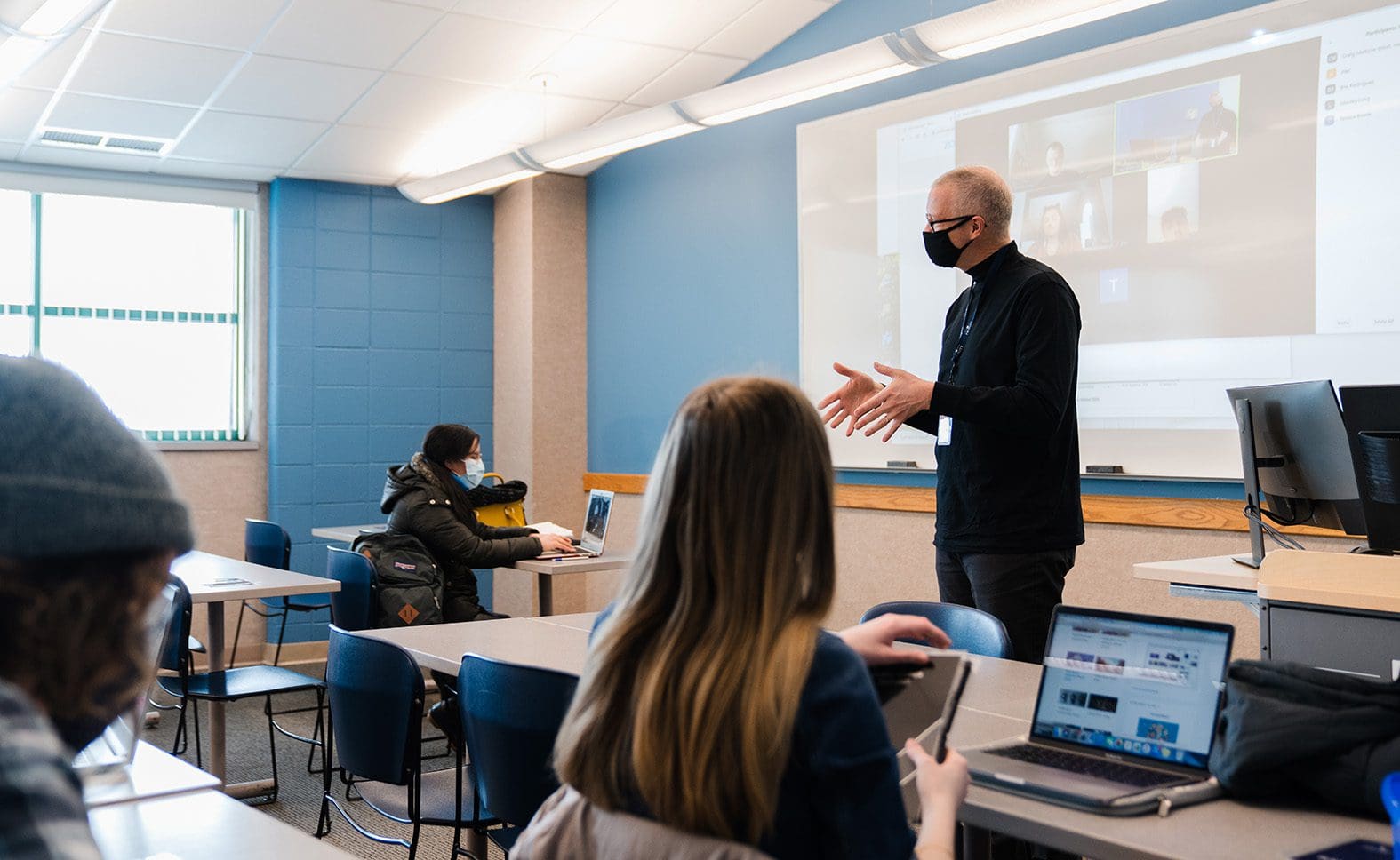 After an exhaustive, multi-year process of preparation and evaluation, Trinity Christian College has learned that it has been reaccredited for another 10 years by the Higher Learning Commission. This is the best result that any college or university can achieve from an accrediting body like the HLC.
Accreditation serves as an indicator of quality assurance for current and future students.  Higher education is a highly-regulated industry, subject to institutional regulation, as well as program-specific review, from the  federal and state governments. The most comprehensive accreditation occurs from the HLC, one of seven regional accrediting bodies authorized by the United States Department of Education to implement federal quality assurance standards. As a more practical matter, a college or university must be accredited in order for it to participate in most federal funding programs, including student financial aid.
"This reaccreditation news from the HLC is a wonderful re-affirmation of the good work that happens at Trinity semester after semester, year after year," said President Kurt D. Dykstra. "So many across campus had a role in this comprehensive, years-long project, all of which makes this news that we all can celebrate."
An internal team at Trinity spent nearly two years gathering information in order to write a lengthy and comprehensive Assurance Argument responsive to the HLC's five Criteria for Accreditation. This argument and documentation were then submitted to the HLC for review and evaluation by a group of peer reviewers selected from other institutions, who then spent two days in October 2020 virtually visiting campus and meeting with a wide cross-section of the Trinity community. The peer reviewers thereafter submitted their written recommendations to the HLC, which ultimately resulted in the reaccreditation decision.
"The fact that this work happened in the midst of a pandemic is truly remarkable," said Provost Aaron Kuecker, Ph.D. "The criterion committee chairs, Prof. Cini Bretzlaff-Holstein, Prof. Bill Boerman-Cornell, and Prof. Mike Bosscher – with the skillful overall leadership of Prof. Sharon Robbert – carried significant workloads and writing tasks on behalf of the College."
According to Kuecker, their work was supported by five Criterion Committees and the HLC Advisory Team. "These additional 35 or so people were closely connected to the writing and review process. That work was supported by many, many people who helped collect the nearly one thousand evidentiary documents, who proofread Trinity's assurance argument, and who helped ensure that we were accurately telling the story of Trinity's mission, its strengths, and its opportunities for growth," said Kuecker. "This is a significant institutional accomplishment and it is reflective of the work of the whole institution."
---