Honors Field Research Team Spending Two Weeks in Haiti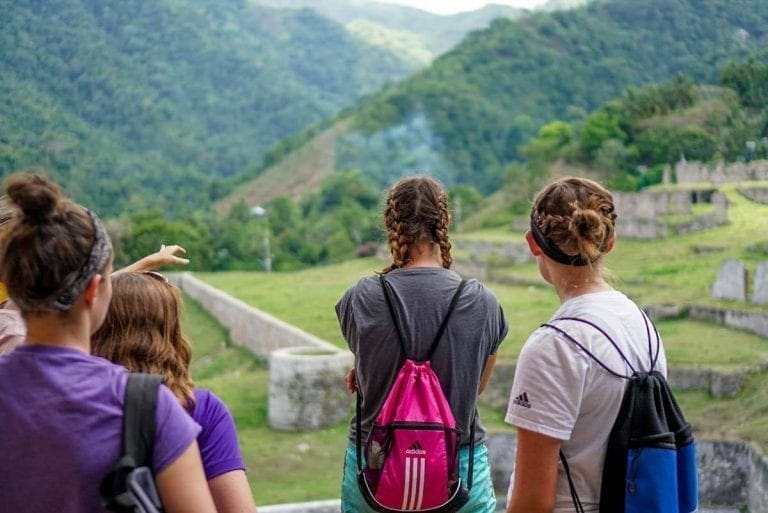 At Trinity, students have the opportunity to do more than just take classes and earn their degree. As one example, Trinity's Honors Field Research Team is currently in Pignon, Haiti, conducting community-based research for two weeks in partnership with Many Hands for Haiti (MH4H) and Ozinga Inc.
In order to prepare for the trip, the group met twice a week during the spring semester to read about Haitian culture, understand America's intervention in Haiti, study Creole, develop a research framework, and consult with intercultural practitioners.
Dr. Craig Mattson, Ph.D., professor of communication arts, and Dr. Lenore Knight Johnson, Ph.D., assistant professor of sociology, are leading the team of 13 students and recent graduates: Mallory Boyce, Morgan DeRuiter, Emily Homman, Cara Horstman, Ryan Howey, Miranda Nikkel, Kortney Pollema, Hannah Slager, Jon Sturrus, Addison VanWeelden, Elizabeth Vander Wall, Aubrey Weedman, and Josiah Rosario.
"We give thanks that we are so graced as to represent this learning community in another part of the world," said Mattson.
---