Jérémie-Brink Offers Annual Black History Month Lecture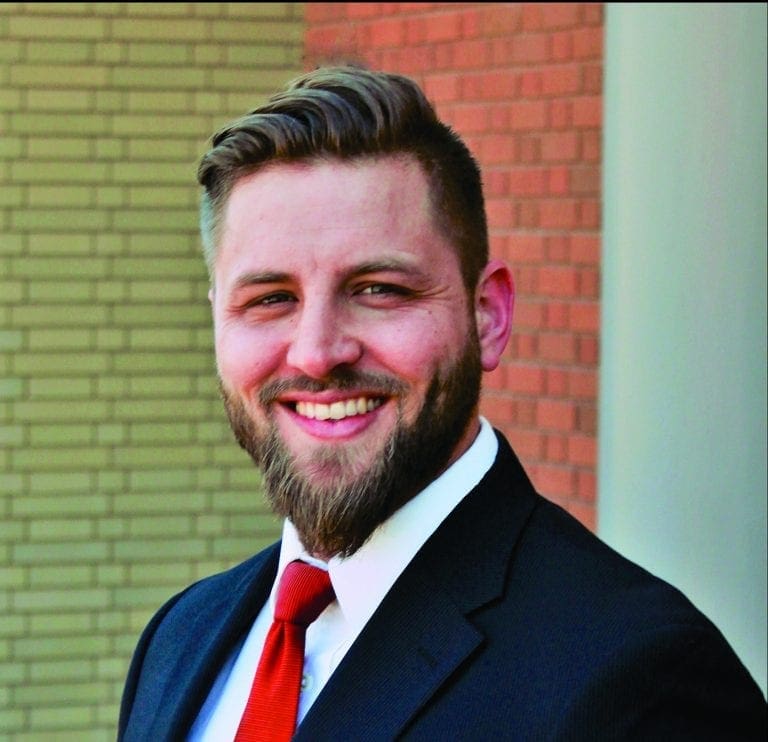 As part of Trinity's annual observation of Black History Month, the History Department brings a scholar of race relations or African American history to campus as a guest speaker.
On Feb. 18, at the Vermeer Fireside Room, guest lecturer Nathan Jérémie-Brink, Assistant Professor of the History of Global Christianity and the L. Russell Feakes Memorial Assistant Professor of Church History at New Brunswick Theological Seminary, offered this year's lecture. "We can't just receive and memorialize black history," he said. "It's something we do."
Looking at history requires looking for evidence, interpretation, and offer critical thinking, he said. "We reaffirm the past and think ethically as we live as human beings with dignity and respect," he said.
During his lecture, Jérémie-Brink spoke about "Moving Abolitionist Print: Activist Networks, African American Churches, and Antislavery Print Distribution in the Early American Republic."
According to Jérémie-Brink, in the early 19th century, there were several eastern areas in the United States that distributed print materials advocating for the abolition of slavery. This distribution took place in diverse areas from New Jersey to South Carolina. Ministers, laborers, and teachers were a vital part of using print to expand the message. These materials included hymn sheets, independently produced information sheets, and newspapers, as well as early black textbooks. Once printed, these were read and passed along to others, which helped spread the message of the abolitionist movement.
For example, "Narrative of the Life of Frederick Douglass, An American Slave, Written by Himself," was published by a commercial printer, at the Anti-Slavery Office in Boston in 1845. "This book continued to expand the availability of abolitionist ideals through print and continued to strengthen the groundwork for the abolition of slavery," said Jérémie-Brink.
Improvements in technology in the 19th century helped the expansion of the printed word. "Paper was improved and became more available," he said. "Printing presses improved, which enhanced quality. Distribution improved through rail lines and shipping routes. This allowed the printed messages to spread from several to all areas of the United States."
The way people thought about print also changed in the 1800s. By the 1830s, many black thinkers embraced print as a message mover. While the ante-bellum experience tended to support the view that blacks were from the south and were slaves, black people lived in areas across the United States. "The printed message was available to them as well," he said.
The role of the printed message that worked to abolish slavery was a complex process, according to Jérémie-Brink. "You needed thoughtful writers, editors, printers, binding, and distribution, and then an understanding of who would receive and use these printed messages and put them into their living practice," he said. Churches and social communities made these publications free to readers, or to those that could read and pass on the message in the spoken word. "Anti-slavery print came to empower people," he said. "We need to be liberators of the liberated word."
---