Join Us for Chapel During the Fall 2023 Semester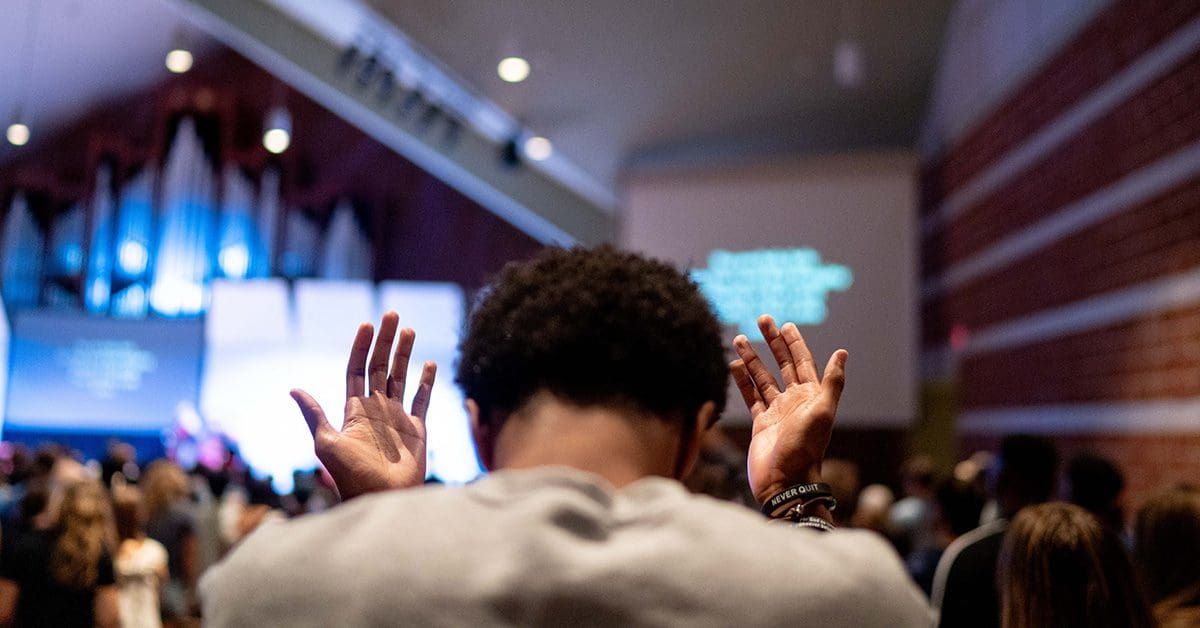 As a Christian institution, we are committed to keeping Jesus Christ at the center of all we do. We want to grow in our Christian faith as we bear witness to God's transforming power that truly changes who we are and how we live. Our work of spiritual engagement is driven by a vision: All of Jesus for All of Campus!
Join us weekly on Tuesday and Friday mornings from 10:40 a.m. to 11:15 a.m. in the Ozinga Chapel Auditorium. Each week, students, faculty, staff, and community can find encouragement with worship songs representing a variety of styles, a brief message, and a time of fellowship and snacks in the Grand Lobby. Our chapel program strives to represent the intercultural and interdenominational voice of our campus community—all are welcome!
The Fall 2023 Chapel Series is Stories Matter. In his final book, the late theologian Robert Webber raised an urgent question: Who gets to narrate the world? We are surrounded by a frenzy of narratives that compete for attention and priority in how we decide to tell our stories.
This semester in chapel, we will travel through the book of Genesis and learn how God cares about our stories. God is not detached from history; throughout the Genesis narrative, God engages faithfully within the stories of each generation. Even when evil threatens to spin deceptive versions of reality, we will find that God promises to work out the details of our stories for good. The Christian narrative, then, points to Jesus Christ—the Author of every narrative—who redeems all things and opens new ways to tell our stories.
The chapel schedule is always available here, where you will also be able to access our chapel message podcast on Anchor and Spotify.
---