Join Us for Chapel During the Spring Semester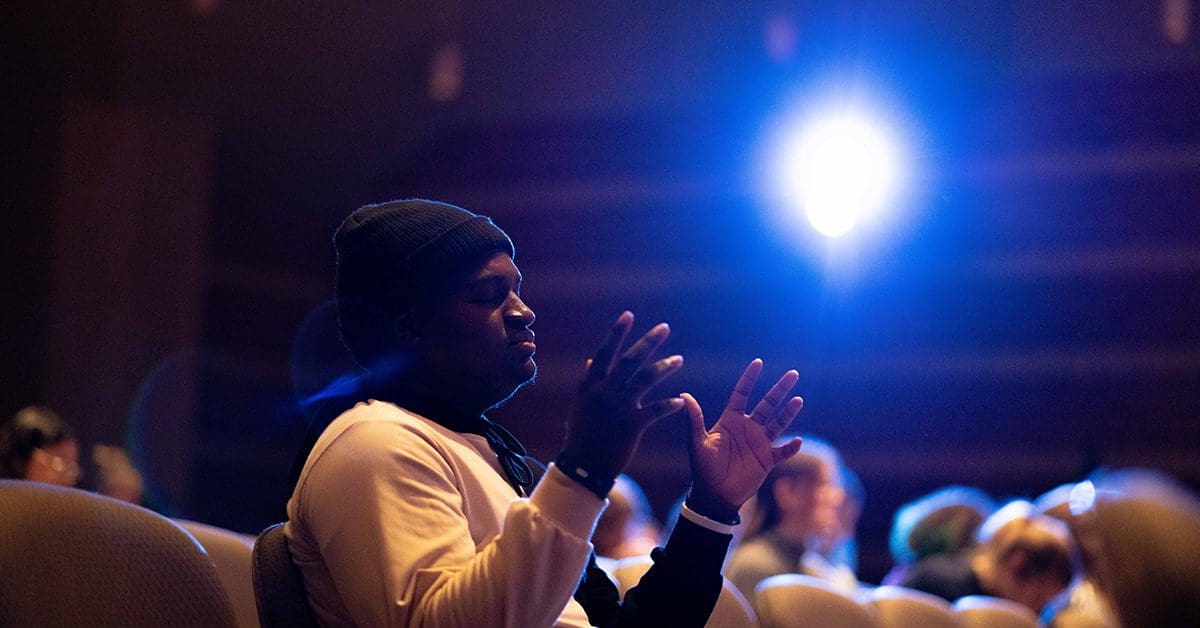 At Trinity, we have the opportunity to come together twice a week for in-person Chapel services on Tuesday and Friday mornings at 10:40 am in the Ozinga Chapel Auditorium. A typical Chapel service includes a variety of songs, a brief message, and a time of fellowship and snacks in the Grand Lobby. Our Chapel program strives to represent our campus community's intercultural and interdenominational voice—all are welcome!
Chapel speakers will focus on "Rooted Faith" throughout the spring semester.
"The vocabulary of Christian faith abounds with royal language. We call Jesus our "king." We say that we live in the "kingdom of God." These terms, however, are far from hollow sayings; they are deeply rooted in the Christian story, unfolding with growing precision throughout the pages of the Old and New Testaments," said Campus Pastor Rev. Ben Snoek.
Snoek will be the speaker for the semester's first Chapel on Friday, January 13.
The Chapel schedule is always available on the Trinity website, where you can access our Chapel message podcast on Anchor and Spotify.
---