Join Us for Trinity Night at the Thunderbolts on Aug. 14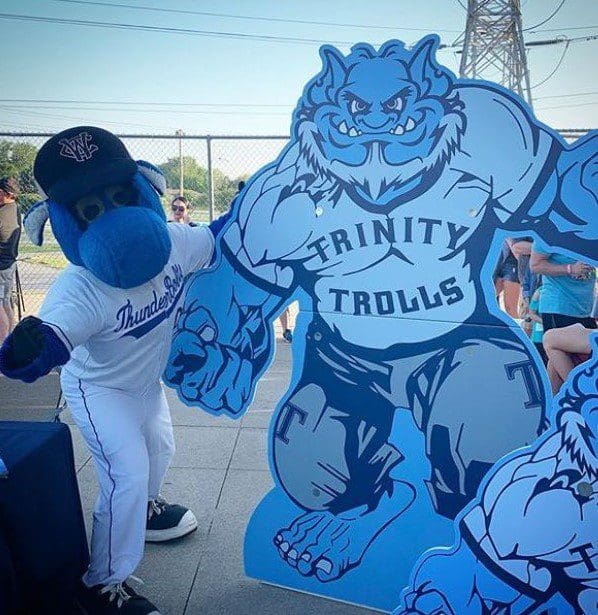 Grab your grill, put on your Trinity gear, and join your fellow Trolls for a night of tailgating, baseball, and fun at Ozinga Field on Aug. 14 while cheering on the Windy City Thunderbolts!
Trinity's Office of Alumni and Family Engagement has secured a special Trinity rate for everyone to get dinner and enjoy the game and for only $2! Family, friends, students, alumni, faculty and staff are all welcome to come out and participate. Game tickets and dinner tickets must be purchased separately, so make sure you sign up for both.
There's no cost to tailgate and attendees are welcome to bring their own food, drinks and games to enjoy with family and friends in the parking lot. The Alumni and Family Engagement Office will fire up the grill and provide 2 hot dogs, chips and bottled water for each attendee. Tailgate tickets and parking are free but you must sign up on our Eventbrite page by Friday, August 9.
Tickets to the baseball game are sold separately. Follow this link to a Trinity specific landing page that will provide the special rate. You can also show up on the day of the game wearing Trinity gear and the box office will honor the $2 ticket price!
Come out to the ballpark and join TrollNation for a great night of food, fellowship and entertainment. Go Bolts! Go Trolls!
---