Lowly Exhibit Opens in Seerveld Gallery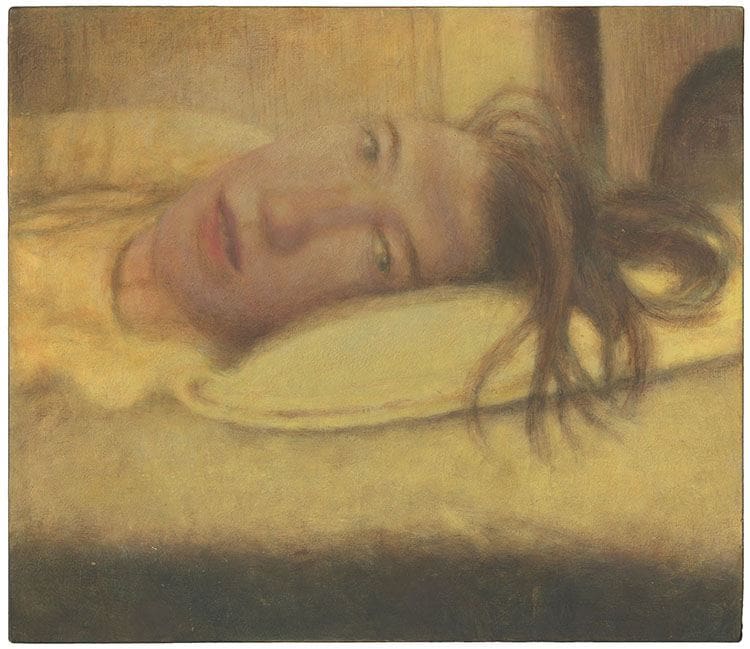 Tim Lowly: August 27 to September 27, 2018 in the Seerveld Gallery
Thursday, September 27, Lecture: 6:00 p.m. ARCC DeWitt Lobby
Closing Reception: 7:00 p.m., Seerveld Gallery, ARCC
Chicago artist, musician, and teacher Tim Lowly's work is currently being featured at the Seerveld Gallery in the Art & Communication Center through Sept. 27.
Lowly integrates painting, drawing, installation, digital media, and music in his art. His work blends realism and quiet spirituality, and his creative efforts have earned him a reputation an accomplished artist over the last 30 years.
Lowly shows a variety of subjects in this gallery show, "re: Rainbow Girl." Several will focus on his daughter Temma, who has a clinical diagnosis of "multiple impairment" or "spastic quadriplegia." Lowly's work has been deeply impacted by his daughter. "Part of my fairly political agenda is to say that disabled children are part of life," he said. "These are not freaks. What I'm saying is that we should advocate for eyes of compassion that see human beings as human beings, rather than separating them into beautiful, the ugly, the normal, the freak."
He often works in egg tempera, an exacting medium that involves mixing egg yolk to create paint color. The process dates to the Renaissance.
Lowly has shown his work throughout the country, and we are thrilled to welcome him to Trinity.
Lowly was born in Hendersonville, N.C., in 1958. The son of medical missionaries, he spent several years growing up in South Korea. He received his BFA degree from Calvin College in 1981. He, his wife Sherrie and daughter Temma live in Chicago. Lowly is a professor at North Park University, where he teaches, serves as gallery director and artist-in-residence. He is represented by Koplin Del Rio Gallery, Seattle. Click here to learn more about Lowly and his work.
---