McGhee '24 Takes Part in Prestigious Internship Program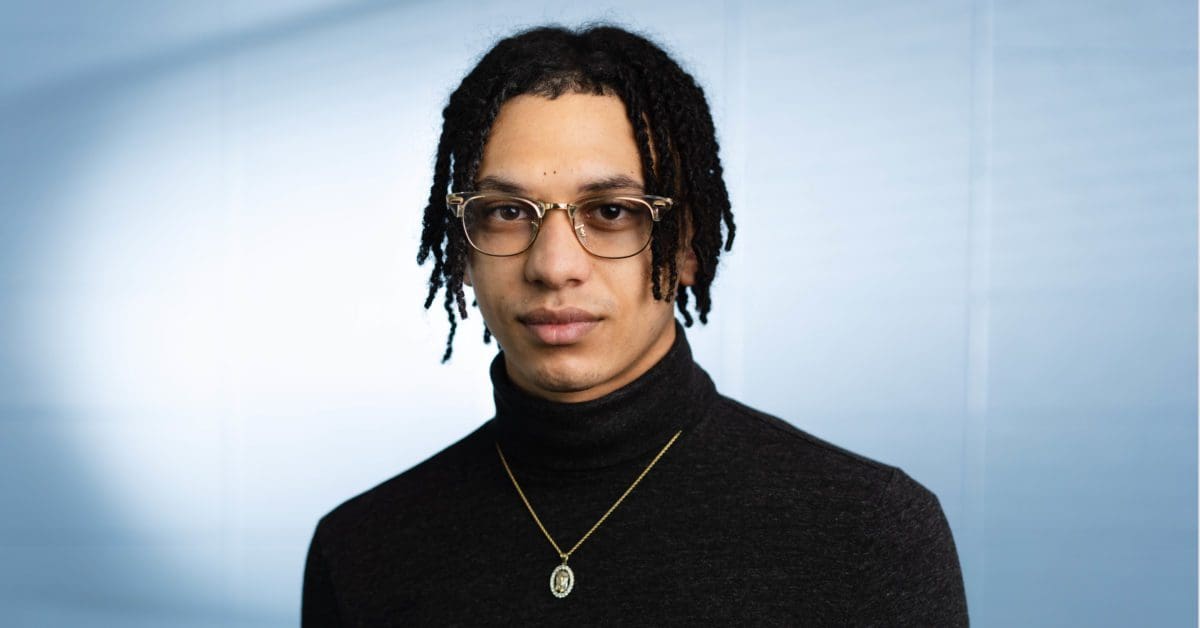 As the first black woman CPA in America, Mary T. Washington Wylie blazed trails throughout the accounting profession. In her honor, the Illinois CPA Society has created an internship program to help the current generation of college students continue her legacy. Recently, accounting major Jason McGhee '24 had the opportunity to participate in the Mary T. Washington Wiley Internship Preparation Program, designed to launch African American and other racial and ethnic minority college students into the accounting profession with access to training, resources, and mentors. 
The internship program was held in early January, over the Christmas break. McGhee said he decided to apply after learning about it from Professor of Business and Department Chair Deborah L. Windes, Ph.D.  According to Assistant Professor of Accounting Kevin Schenke, McGhee was an excellent choice for the program. "Jason is an introspective and thoughtful accounting student. He approaches problem solving with a measured and relaxed approach which allows him to focus only on relevant information for decision making," said Schenke. "This is critical for today's accountants/CPAs." 
The multiday program included numerous activities and opportunities. "I was able to connect with fellow participants and industry professionals," said McGhee. There were also panel sessions led by professionals from Big 4 accounting firms and major corporations, as well as the opportunity to engage in mock interviews. McGhee said a workshop on creating resumes was particularly helpful. He and other participants also took part in interviews for upcoming internships with major accounting firms.  
McGhee said he knew from a young age that he either wanted to be an accountant or a math teacher, before choosing accounting. "I've always been passionate about numbers," he said. A graduate of Carl Sandburg High School in Orland Park, Ill., he knew Trinity would help get him ready for that career. Along with having its excellent business program, he was also drawn to Trinity's size and Christian orientation. "It was the fit that I was looking for," he said.  
He said he has particularly enjoyed taking classes with Assistant Professor of Business Omar Sweiss and Associate Professor of Business and Finance Kelly Nyhoff. McGhee is also part of Trinity's Fellows Program, which prepares business students to be innovative global leaders in the competitive world by combining rigorous classroom education and first-hand learning. 
After graduating from Trinity, McGhee plans to pursue a master's degree and become a licensed CPA. 
He is the second Trinity student to take part in the prestigious internship program, after Indira Escalante '19. The program is named in honor of Washington Wylie (1906-2005), who earned a degree from Northwestern University's business school in 1941 and became a CPA two years later. According to the Illinois CPA Society, at a time when virtually no firms would hire African Americans or females, let alone an African American female, she began her own accounting practice in a basement on the South Side of Chicago. She opened doors for future generations of African American accountants, and the downtown firm of Washington, Pittman & McKeever still bears her name.  
---