Newly Improved Shack Welcomes Students Back to Campus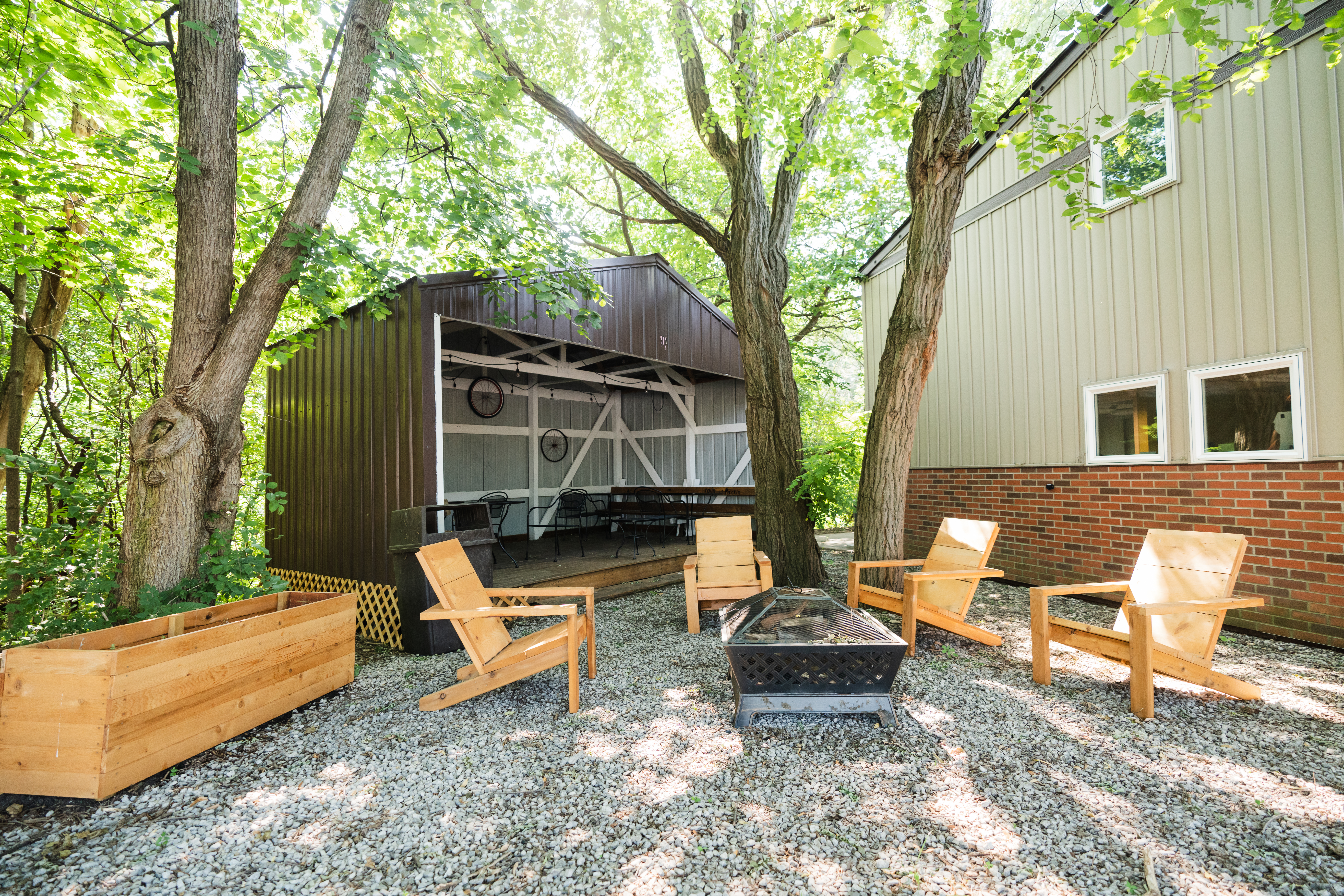 When students return to campus in a few weeks, those who are new or have been learning remotely will find some exciting changes: a refreshed BBC, a state-of-the-art Nursing Lab, and the new and improved Shack!  
The Shack, located next to Trinity's Mail & Print Center, got a fresh new look last spring, when Trinity's Serve Team made its revitalization a priority, instead of the usual off-campus work that was restricted because of COVID. Once the designated smoking zone on campus, the Shack is now open to everyone. 
"The Serve Leadership Team made it our mission to make it into a better space for people to just hang out, have a meeting, or eat a lunch," said Lily Ruckman '22, part of the Serve Leadership Team. "It is open to all faculty, staff, and students."  
Dedicated members of Trinity's Serve Team spent many hours painting, building furniture, hanging lights, and making the space more inviting. Since the Shack had also been used to store abandoned bikes, volunteers also used their creativity and skills to turn unusable bikes into beautiful works of art. 
Next time you are on campus, come by the Shack, pull up a chair and enjoy the new space! "We truly hope that you will be able to use this space, and we hope that you love it!" said Ruckman. 
---