O'Connor Speaks About Collaboration at Illinois ABA Conference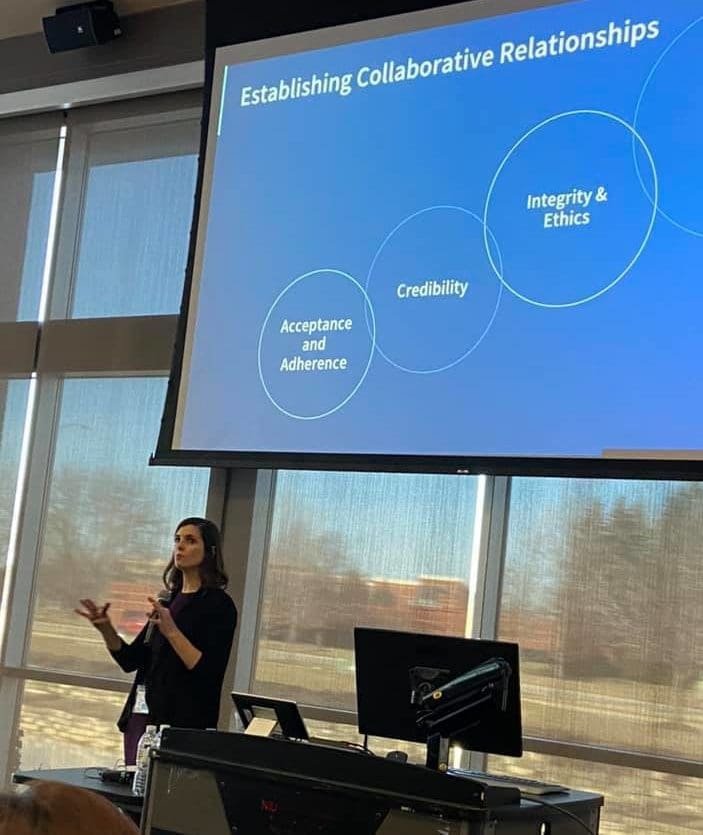 When working with children, behavior analysts and school-based professionals need successful collaboration, Trinity's Assistant Professor of Special Education Karen O'Connor, Ph.D., told audience members during a presentation at the recent Illinois Association for Behavior Analysis annual conference.
"I was inspired to develop a presentation on the topic of improving how we collaborate with school personnel as behavior analysts are often put in this role but we struggle with effectively meeting the needs of teachers," she said. "As behavior analysts, we need to work to build relationships with school staff, more effectively collaborate to address the priorities of teachers, and use tools to evaluate the impact of our consultation."
O'Connor was one of several presenters at the conference, which took place Feb. 20-21. "It was very nice to see a variety of talks that had a focus on improving professional practice in our field," she said.
---