President Dykstra Shares Insights, Vision on National Podcast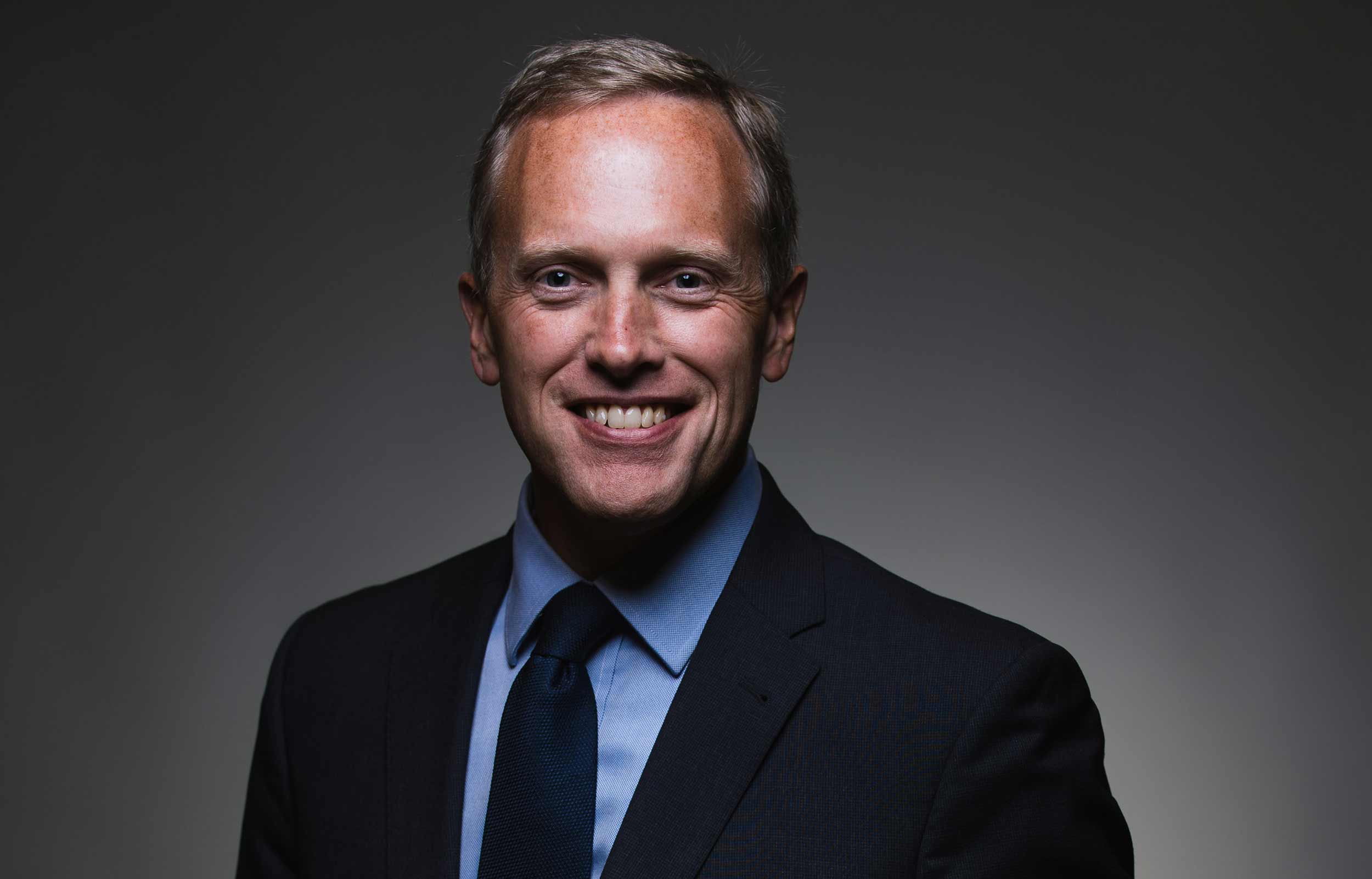 Attending a liberal arts college changed the life of Trinity's President Kurt D. Dykstra, who was the first in his family to attend college. And that is why he works to do the same for Trinity's students, Dykstra shared as a part of a wide-ranging conversation on the recent podcast, "Rebuilding the American Dream."
"My college years were so incredibly impactful on my life," said Dykstra. "Obviously, I met my wife in those years, so that is first and foremost. But it was such an amazing experience where I discovered the world of ideas, and it was very much a pivot point in my own life. So that is probably the underlying and undergirding point of why I do this job–to give our students those kinds of opportunities, because I know what my life was like pre-college and post-college. And those were very different things."
Speaking with podcast host Seth Gummere, vice president at Degree Insurance, Dykstra also talked about his fairly unconventional path to becoming a college president. Before joining Trinity in July 2015, he served as mayor of the City of Holland, Mich., and as senior vice president and community president of Mercantile Bank of Michigan. Dykstra also was a part-time faculty member at Hope College and served on the board of Northwestern College (Orange City, Iowa), his alma mater. He is a former judicial law clerk for the Honorable Ann Walsh Bradley of the Wisconsin Supreme Court and practiced law for 15 years at two National Law Journal 250 firms.
He also spoke about Trinity's vision for educating students. "We try to nurture and shape the totality of the human person that then impacts the totality of the places in which they live," he said. As just one example, Dykstra talked about the recent reworking of the College's core curriculum Foundations courses. "We've tried to align in a more interdisciplinary focus and way that allows those courses to have actual connections into major and minor areas of study that students are interested in."
He also shared his vision of leadership, quoting Max De Pree, best-selling author and chairman and CEO of furniture maker Herman Miller, Inc. "The first job of a leader is to define reality, the last is to say thank you. And in the middle, a leader is to be a servant. I've tried to embody those principles."
In keeping with the theme of the podcast, Dykstra also talked about his vision of the American dream. "The American dream is about freedom. It's about opportunity. And it's about the ability to seize life and see where life takes you," he said. "The beauty of this country is that if you born in a spot, you are not destined to remain there if you don't want to be. And yes, it takes a lot of work; yes, good fortune gets involved; yes opportunity is so incredibly vital."
He also shared the advice he gives young people, even as he admitted that his advice can seem contradictory. "First of all, essentially play the odds. Is it absolutely guaranteed that if you go to college and get a four-year degree, you will have earning capacity in excess of multiple hundreds to a million dollars that you did not? No, we can all think of counterexamples to that. But the stats are there for a reason," he said. "And yet while doing that, be attentive to those important moments that in some ways might defy the odds. Be open to that strange opportunity that doesn't seem like it should be the path that would normally be taken, but something is there. And those hinge or pivot points can be catalysts for incredible opportunities, incredible things that happen later in life."
"Rebuilding the American Dream" podcast introduces thought leaders who are shaping the lives of the next generation, to discuss the challenges and innovations shaping higher education and how it can adapt to give students a strong foundation for their futures.
You can listen to the entire episode here.
---