Professors, Graduate Students Collaborate on Podcast Series Through 1871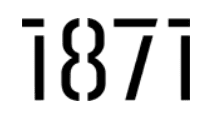 When Trinity became a university partner with Chicago-based incubator 1871, the  benefits extended far beyond business students.
Faculty members from our Special Education and Psychology Departments, working with students from Trinity's graduate program in counseling psychology, recently created a podcast series in 1871's studio.
Dr. Sara Baillie, associate professor of special education, and Dr. Kara Wolff, associate professor of psychology, worked with students Garsca Brooks and Jeanine Bakker to develop the podcasts.
The first episode centers on how the brain processes novel ideas. The second episode interviews Trinity Assistant Professor of Special Education Christine Scholma about what it is like to live with health challenges that others might not be able to see. The third and final episode centers on thinking through the ways in which intersecting identities are explored and addressed in daily life.
Click here to learn more and listen to the episodes.
---