SERVE Team Leads the Annual Love Palos Event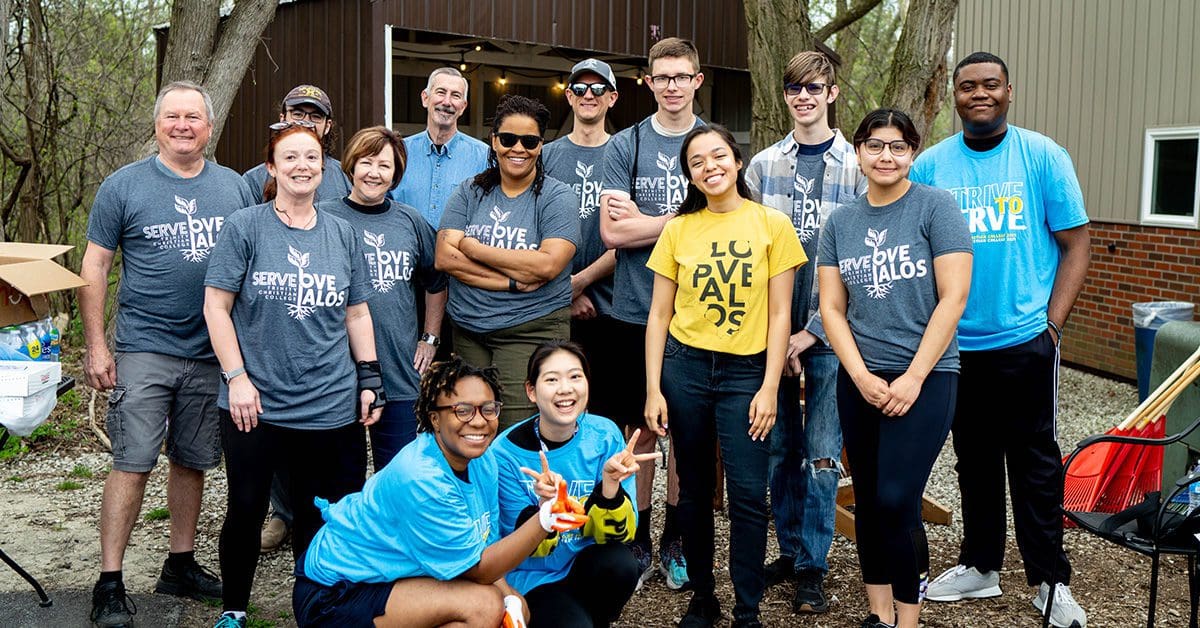 The dedicated students on Trinity's SERVE Team, and the staff and professors who work with them, believe in making a difference. The SERVE Team recently volunteered their time, participating in the Annual Love Palos on Saturday, April 15th. This event is based around helping and serving the community of Palos Heights. Volunteers cleaned up landscaping, picked up trash, and took part in taking care of the environment on and around campus.
"The day was nice; the weather was not too hot or cold and we were able to get a lot done – completing four projects around the campus. We met many of our Palos Heights neighbors and had great conversations with them," said Bethany Moultrie '25. "This event made me realize that it is very important to bridge the gap in our relationship and we cannot say 'Love Palos' if we do not know our neighbors."
Click here to learn more about the SERVE Team and other student organizations at Trinity.
---