State-of-the-Art Nursing Department Opens in the Fall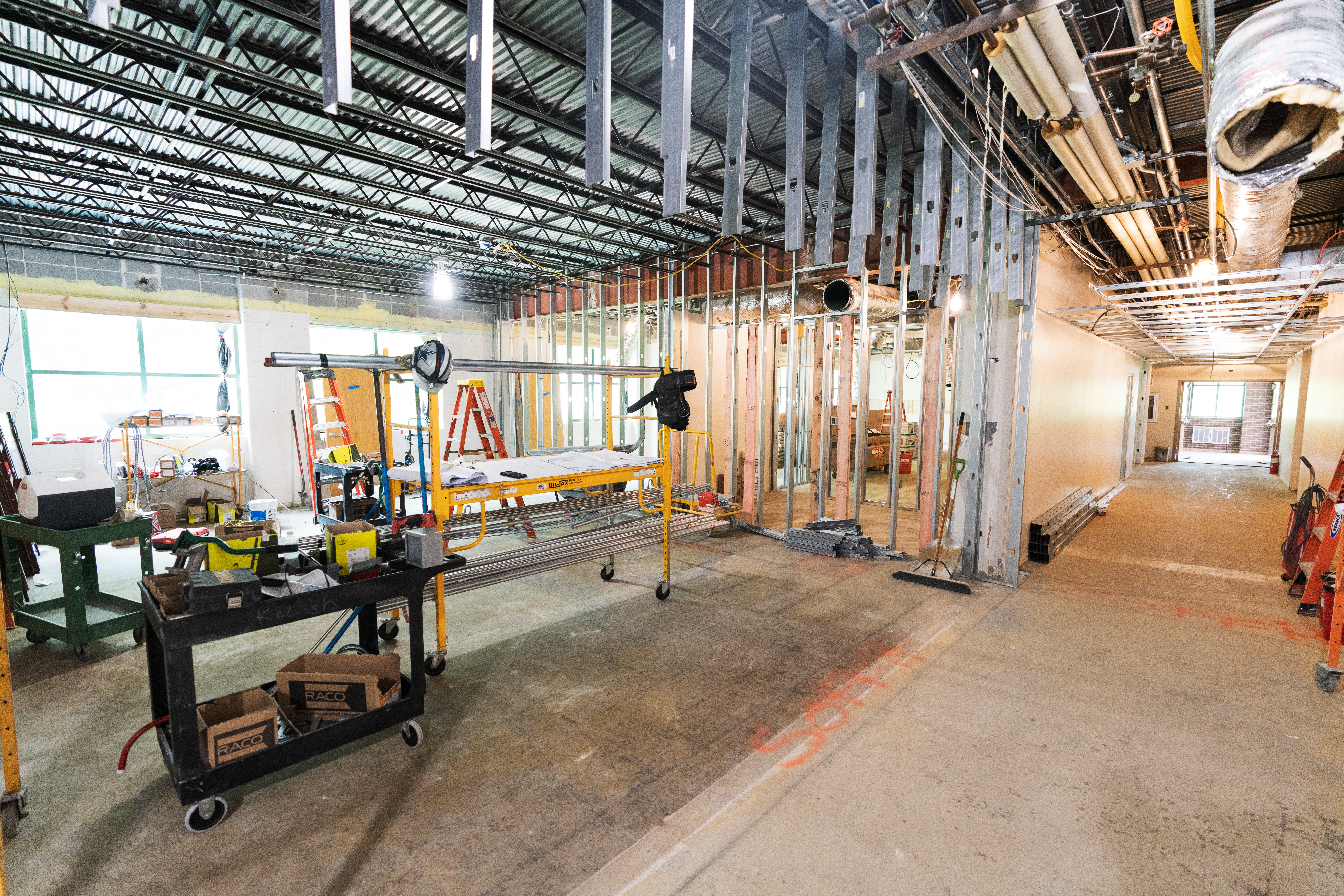 Trinity's Nursing Department excels at educating nurses who are prepared academically and clinically to serve with care and compassion. Our department is regularly ranked among the best in Illinois and consistently has a 100% first-time pass rate on the NCLEX-RN exam.
And now, thanks to the faithful generosity of two dedicated families, Trinity's nursing students will have state-of-the-art facilities this fall, following extensive renovations that are currently underway.
According to Nursing Department Chair Tina Decker '06, D.N.P., the entire first floor of the Classroom Building will be reconfigured to include an additional new simulation lab, observation room, and a welcome center/study space for nursing students.
"We're absolutely excited about the renovations," said Decker. "We will now have a defined area on campus for studying and learning in a communal approach."
The observation room will also greatly improve the educational experience for nursing students, said Decker. "The new observation room looks directly into the simulation lab and allows for a more immersive experience for students."
The first-floor conference room is also being upgraded, she said. "We will have a dedicated space for clinical meetings."
This project was made possible with generous support from two families committed to our department. "The hope of the Nursing Department is to use this generosity to really give back," said Decker. "We will be able to provide the best possible education and experience to our students as they work to become excellent nurses."
---