Transfer Academic Excellence Scholarship Recipients Announced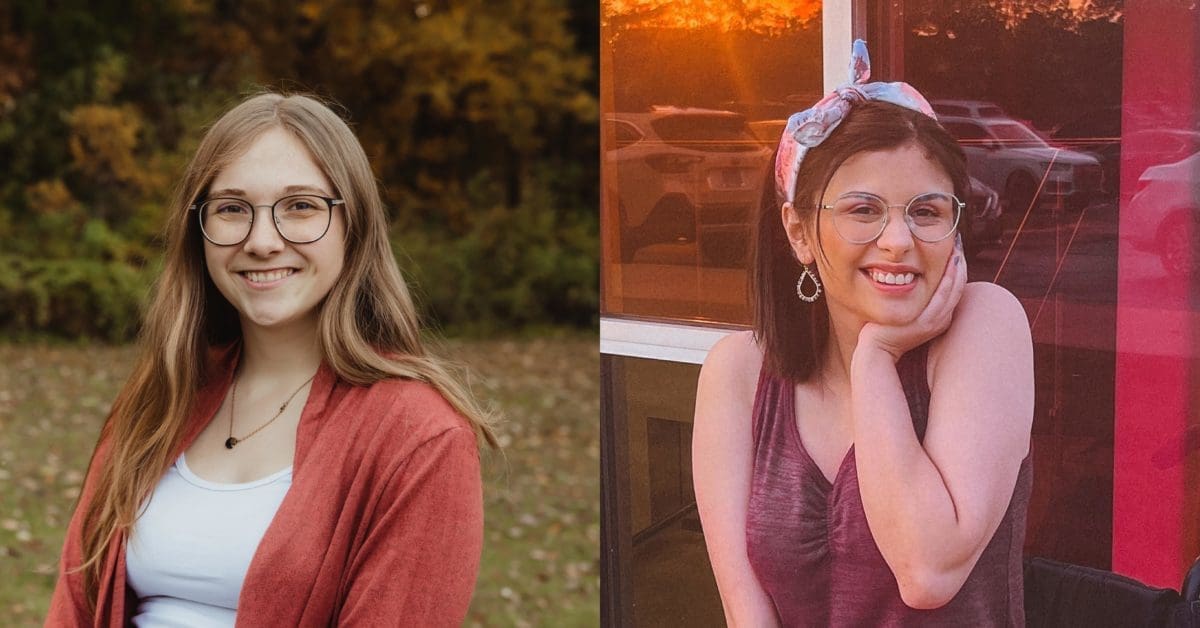 Every year, Trinity accepts extraordinary students dedicated to making a difference in the world. The College welcomes two transfer students whose extraordinary spiritual, academic, and social leadership sets them apart. Trinity is pleased to announce our most recent Transfer Academic Excellence Scholars, Kaitlyn Harland of Byron, Illinois, and Natalie Gomez of Frankfort, Illinois, have both been awarded full-tuition scholarships to the College.
Harland, who is transferring from the College of DuPage, plans to pursue her degree in English and is looking forward to getting involved with the campus ministry team and the honors program.  She currently works at her local church in the nursery and is active with student ministries and a local book club.
"I knew from the beginning that I wanted to transfer to a Christian school, and the first time I visited campus, it was clear that Trinity was built on a very strong Christian foundation. Plus, everyone on campus was so kind and welcoming, and I could so easily see myself feeling at home here," said Harland.
Gomez, who is transferring from Joliet Junior College, plans to pursue her degree in Psychology and looks forward to getting involved with the praise team and psychology club.  She is currently involved with the worship team at her church and enjoys playing piano.
"I chose Trinity because of the welcoming environment I experienced the moment I stepped onto the campus. Trinity ensured I would have no barriers and guaranteed my accessibility within the college. Additionally, Trinity will allow me to get my bachelor's in psychology and a master's in clinical mental health counseling," said Gomez.
"We are both honored and excited to welcome Natalie and Kate into the Trinity community this fall and celebrate them as our very first Transfer Academic Excellence full-ride scholarship recipients," stated Cynthia Coffey, Director of Transfer, Adult, and Graduate Recruitment. "These remarkable scholars emerged from an extremely talented pool of students who sought to obtain this award. The interview committee found both Natalie and Kate to be profoundly passionate about their vocation and deeply committed to the well-being of all human beings, and we eagerly look to forward to the ways in which their gifts will be used in the ongoing, transformative work at Trinity and in the world!"
---