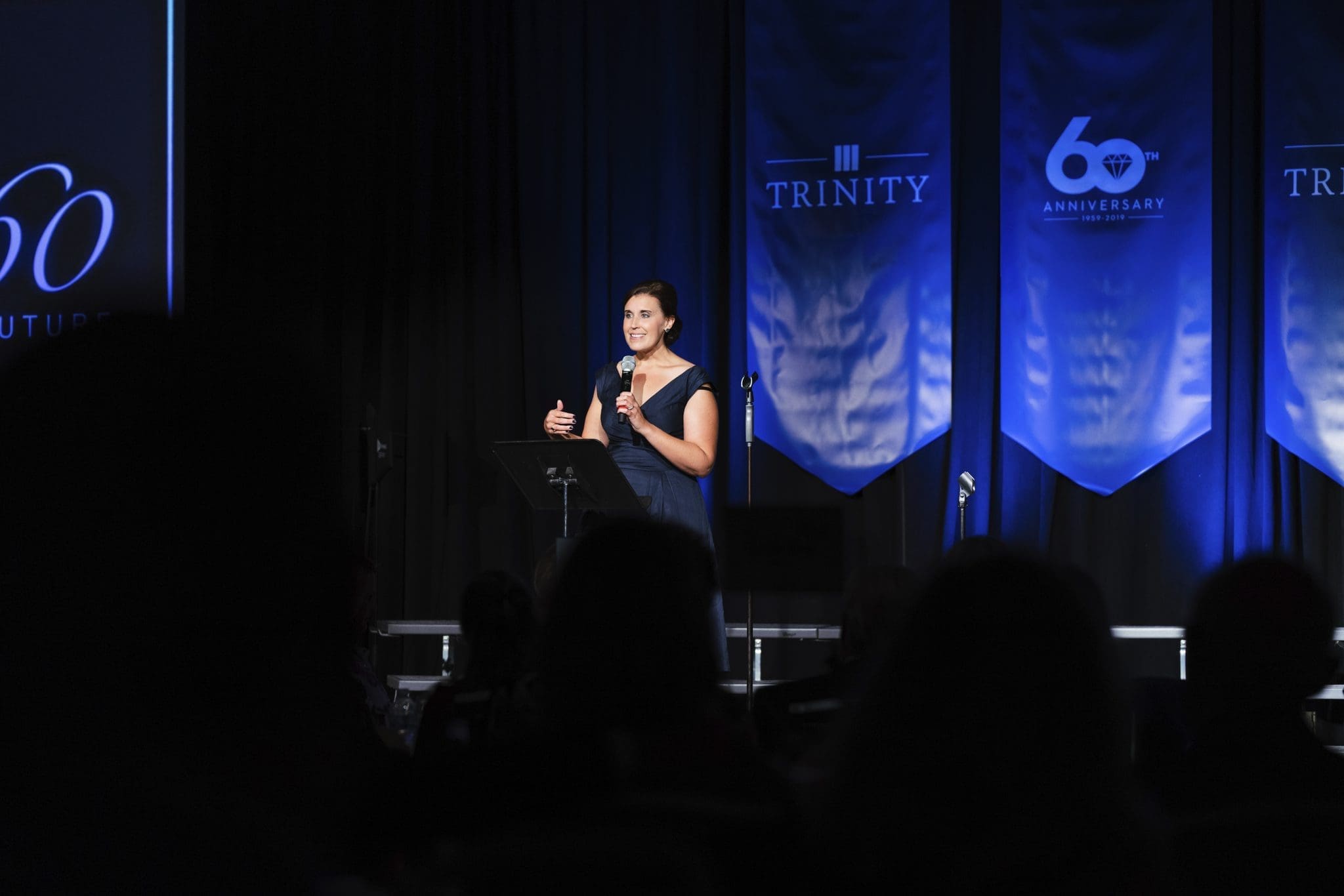 What a weekend to honor Trinity's past and look forward to the future! Six decades after the first class was held at the new College, Trolls past, present, and future gathered for fun, fellowship, and reflection.
The weekend of festivities kicked off with a gala at the Chicago Hilton Oak Brook Hills Resort, where more than 650 people came together to enjoy each other's company, along with gourmet food, cocktails, dancing, and lively auctions. Together, attendees raised more than $450,000 for Trinity student scholarships, which included $66,640 to refresh and rejuvenate the Bootsma Bookstore Café!
The weekend activities continued in to Saturday, as alumni and friends "came home" for a day full of opportunities on campus. Heritage Science Center, DeVos Athletics and Recreation Center, Huizenga Memorial Library, and the Art & Communication Center  welcomed visitors to an open house experience. The BBC featured anniversary food and drink specials, along with deals on Troll gear and live streams of athletic events. The evening capped off with a special showing of "Toy Story 4."
On Sunday, the community came together again for a special worship service, with a message by Marc Nelesen '91, Pastor of Congregational Life at Georgetown Church in Hudsonville, Mich., followed by brunch in the Dining Hall.
"Oct. 1 marked that day when, in 1959, Trinity officially began its operations, starting with an opening Convocation led by Chair of the Board Rev. Dr. Art DeKruyter, followed by the first class–Latin, taught by Dr. Derke Bergsma," said Trinity President Kurt D. Dykstra. "It was a wonderful weekend filled with great enthusiasm and a sincere gratefulness to Almighty God for the wonderful ways in which he has led and guided us throughout our first 60 years."
If you missed any of the activities, or would just like to relive them, you can check out one of the videos featured at the gala here, and a photo gallery here.
---