Trinity Christian College Appoints Permanent Campus Pastor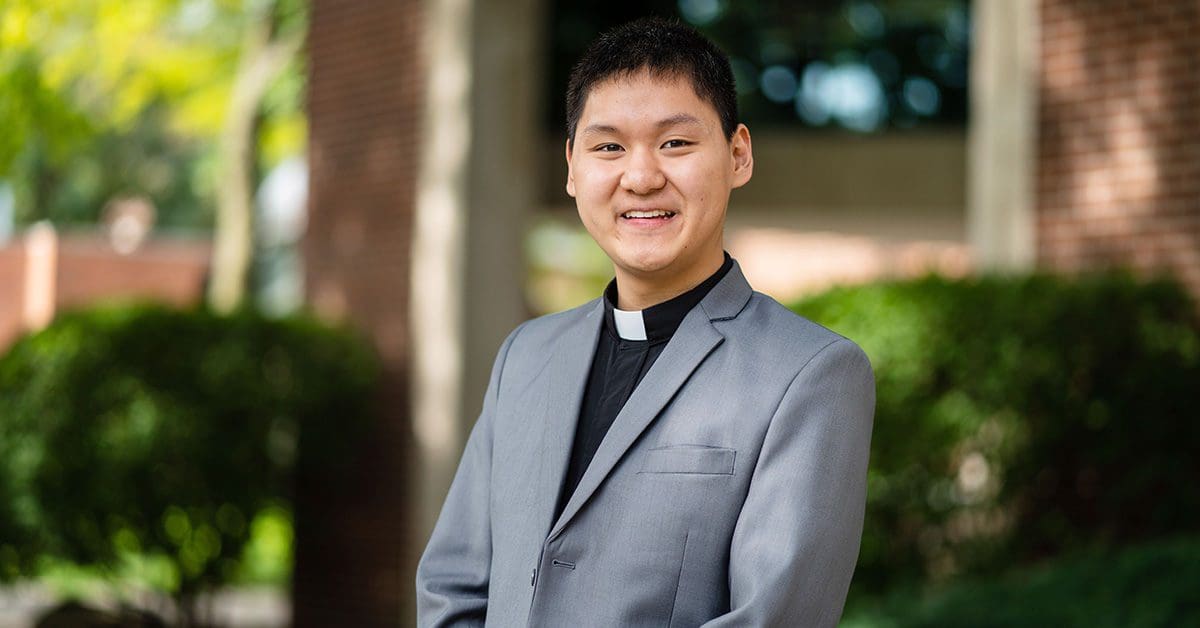 Trinity Christian College is pleased to announce the appointment of the Rev. Benjamin P. Snoek as Campus Pastor. Snoek has been serving as Interim Campus Pastor since August 2021, following a nationwide search. Prior to arriving at Trinity, Snoek was Director of University Chapel at Asbury University in Wilmore, KY, where he also taught as an adjunct professor of theology.
"Trinity's design as a Christian college creates a unique opportunity for Christian formation and witness. Pastor Ben has already begun shaping the work of Campus Ministries to be responsive to the opportunity at hand and I'm excited about the possibility for the future," said Leah Fulton, Vice President for Student Success.
Snoek is responsible for nurturing the spiritual life of the College and leads its campus ministries department. His areas of oversight include twice-weekly chapel services, spiritual formation programming, pastoral care, and church relations. He preaches regularly in chapel and maintains a robust speaking schedule in churches and schools. Snoek also teaches as a part-time faculty member in the Theology Department.
"College students are awesome, and Trinity students are special to me," says Snoek. "I want every student at Trinity to belong here and to be shaped by the Spirit to reflect the image of Jesus Christ." Snoek ministers to an ethnically and denominationally diverse student body, with each major global Christian tradition—Protestant, Roman Catholic, and Eastern Orthodox—represented in Trinity's community.
Central to his task as campus pastor is to create and optimize institution-wide systems for spiritual formation. "Campus ministry reminds us that the gifts of the Spirit are found all around us," said Snoek. "We need to ask God to give us eyes to see them, hearts to receive them, and hands to steward them."
Snoek graduated from Indiana Wesleyan University with a bachelor's degree in worship ministries and a master's degree in biblical and theological studies. He is a Ph.D. candidate in theological studies at Columbia International University, where his dissertation investigates the role of university chapel worship in the spiritual formation of undergraduate students. Snoek completed graduate studies at Calvin Theological Seminary and is ordained in the Christian Reformed Church in North America.
"The story of Trinity Christian College is one that has kept the Triune God at the center of everything we do together as a Christ-centered learning community. Everything that we do here has to be about God's kingdom. I am honored to continue that legacy and shape Trinity's faith-focused future," said Snoek.
Snoek is the first person to hold the title of Campus Pastor and the second full-time chaplain of The College. He succeeds the Rev. Dr. Bill Van Groningen, who retired after serving as Chaplain & Dean of Spiritual Formation from 2007 to 2021.
To learn more about campus ministries at Trinity Christian College, click here.
You can get in touch with Pastor Ben by email at ben.snoek@trnty.edu or follow him on Instagram @pastorben.tcc
---