Trinity Holds 63rd Annual Convocation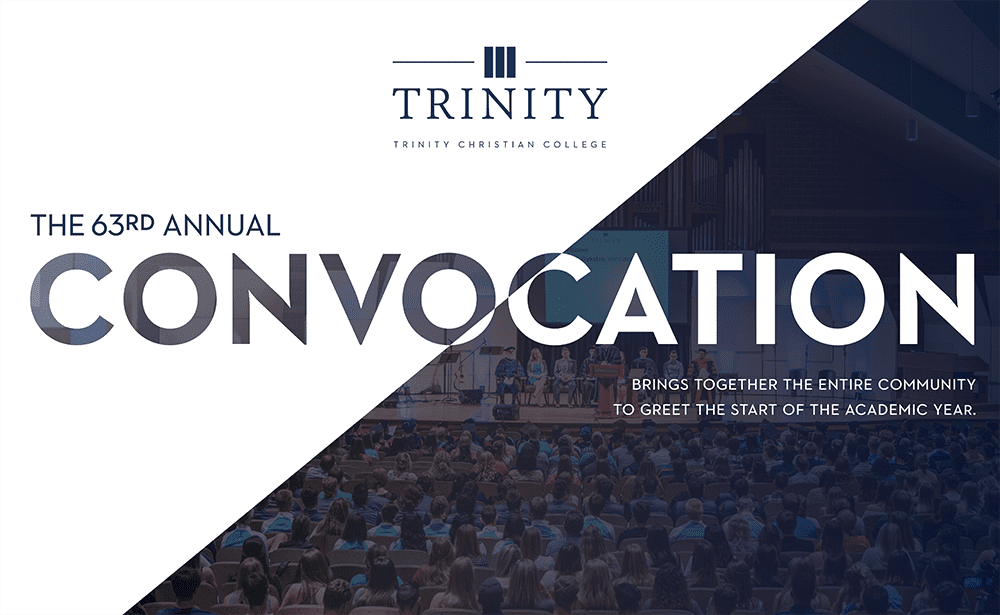 Each fall, Convocation brings together the Trinity Christian College community like no other event on campus, where students, professors, staff, and administrators gather together to mark the beginning of the academic year. The 63rd Annual Convocation, which took place on Sept. 1, was a particularly meaningful one, as those who had been learning, teaching and working remotely during the pandemic came together once more in Ozinga Chapel Auditorium to pray, sing, and be in community.
President Kurt Dykstra welcomed the campus to the opening of another academic year. He reminded the campus that it was carrying on a six-decade tradition at the College and, in this gathering, was joining figuratively with all who have previously been a part of the Trinity community. Dykstra also reminded the community that it was undertaking the serious work of "calling forth the best of a tradition, pursuing truth, gathering knowledge, engaging reason, growing in wisdom, and nurturing a deep faith."
Continuing another long-standing Trinity tradition, the college Professor of the Year, Dr. David Brodnax Sr., Ph.D., delivered the Convocation address. Brodnax, Professor of History, gave context to current events, from the pandemic to massive movements for social justice, a divisive presidential election, and the ravages of climate change.
He looked to the past, from the ancient Hebrews to today's current climate, with a spoiler-filled description of the Marvel universe's most recent movies and television shows. Like some of the Avengers, many today want to see the world remain the way it has always been—or how they perceive it to be, Brodnax said.
Brodnax urged everyone at Convocation to continue to make reforms around the world and on our own campus. "To everyone here today, Trinity is a place that can and should change you. Trinity is a place that can and should be changed by you. Trinity is a place that you can use to change the world…. We were meant to make all things new, to do justice, to love kindness, and to walk humbly with God."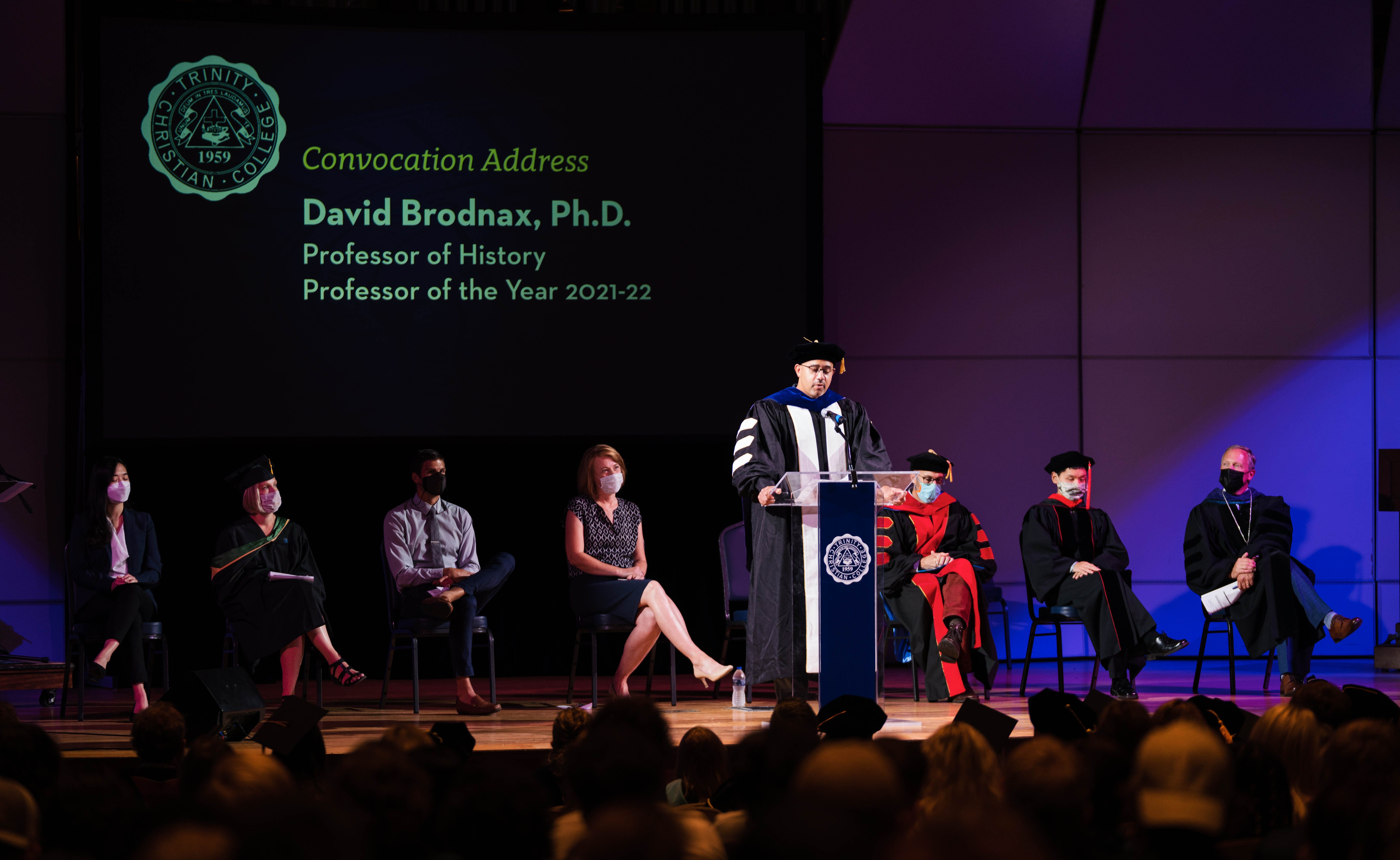 ---