Trinity Hosts 20th Annual Midwest Harp Festival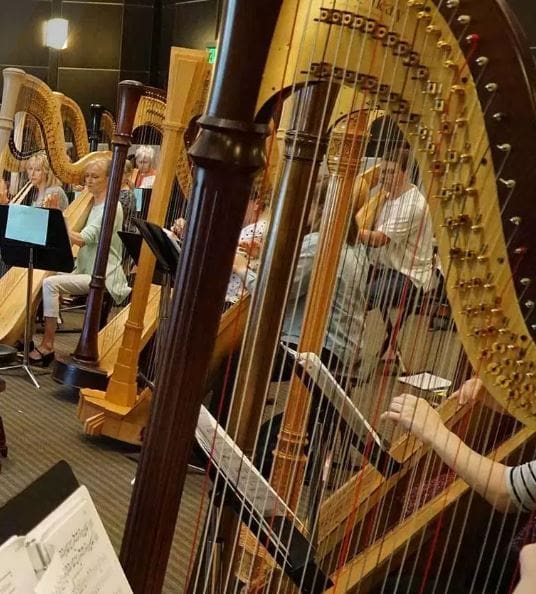 Trinity is pleased to have the 20th Annual Midwest Harp Festival on campus from July 13-20.
The event will feature four free concerts that are open to the public, including:
–Faculty Concert on Monday, July 15 at 7:30 pm
–Competition Winners Recital on Tuesday, July 16 at 7:30 pm
–Guest Artist Jacqueline Kerrod on Thursday, July 18 at 7:30 pm
–Ensemble Concert on Saturday, July 20 at 11 am
The concerts will take place in Ozinga Chapel Auditorium.
The Midwest Harp Festival is a week-long event that also includes morning ensemble rehearsals, afternoon workshops, a solo competition, and teen activities. About 50 harpists and harp enthusiasts are expected to attend this year's festival. The 2019 Midwest Harp Festival is sponsored by the Barton Harp Initiative, a 501(c)3 nonprofit organization.
For more information, visit the Midwest Harp Festival website.
---