Trinity Inducts Newest Phi Alpha Chapter Members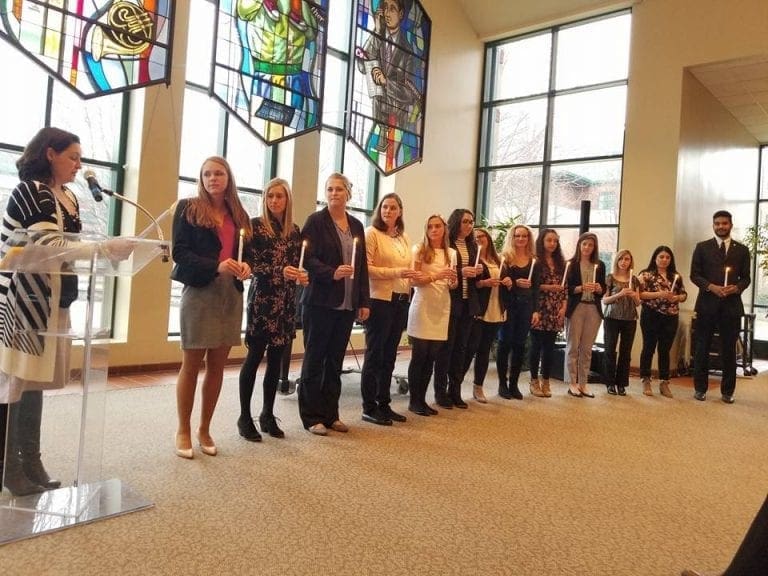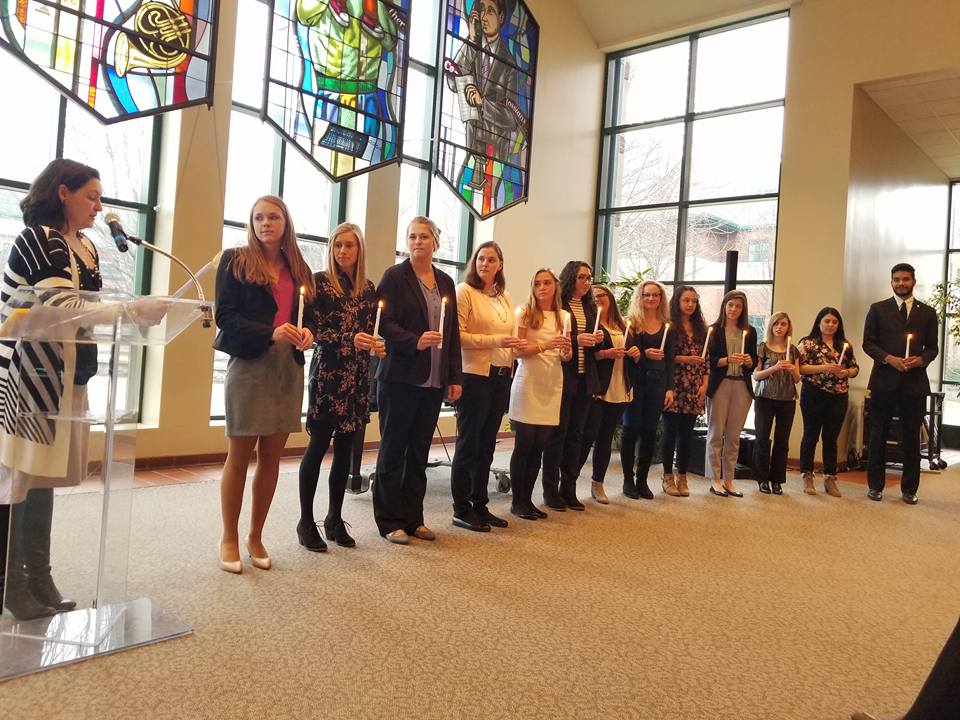 Trinity's Social Work Department recently welcomed the newest inductees to the College's Phi Xi Chapter of Phi Alpha, the national honor society for social work.
As Dr. Allison Tan, Ph.D., assistant professor of social work, said during the ceremony, member of Phi Alpha agree to recognize and encourage scholastic schievement among the students who are majoring in social work; improve and further the goals and objectives of social work by encouraging objectivity and awareness of current developments and practices in the various fields of social work; and further these goals by stimulating research in preparation for a career in social work.
Honorees:
Karlyn Boens
Mallory Boes
Mallory Boyce
Mikayla Cairo
Michael Carthage
Emily Groelsema
Tiffany Henderson
Haley Hoffman
Faith Moore
Vanessa Murillo
Francesca Strolia
Daisy Vazquez
Nicole Wiegers
Kylie Wilson
"These candidates have been elected by this society on the basis of their scholarly achievement and interest in social work," said Tan. "I congratulate them and welcome them into the Phi Xi Chapter of the Phi Alpha Honor Society."
Trinity also inducts an honorary member into the chapter. This year's honorary member is LaVon Engbers '99, a Trinity graduate who has served on the Social Work Department's advisory group and as a guest lecturer at the College.
---