Trinity Magazine Spotlight: Erin Miller '17 Brings Trinity Education to CPS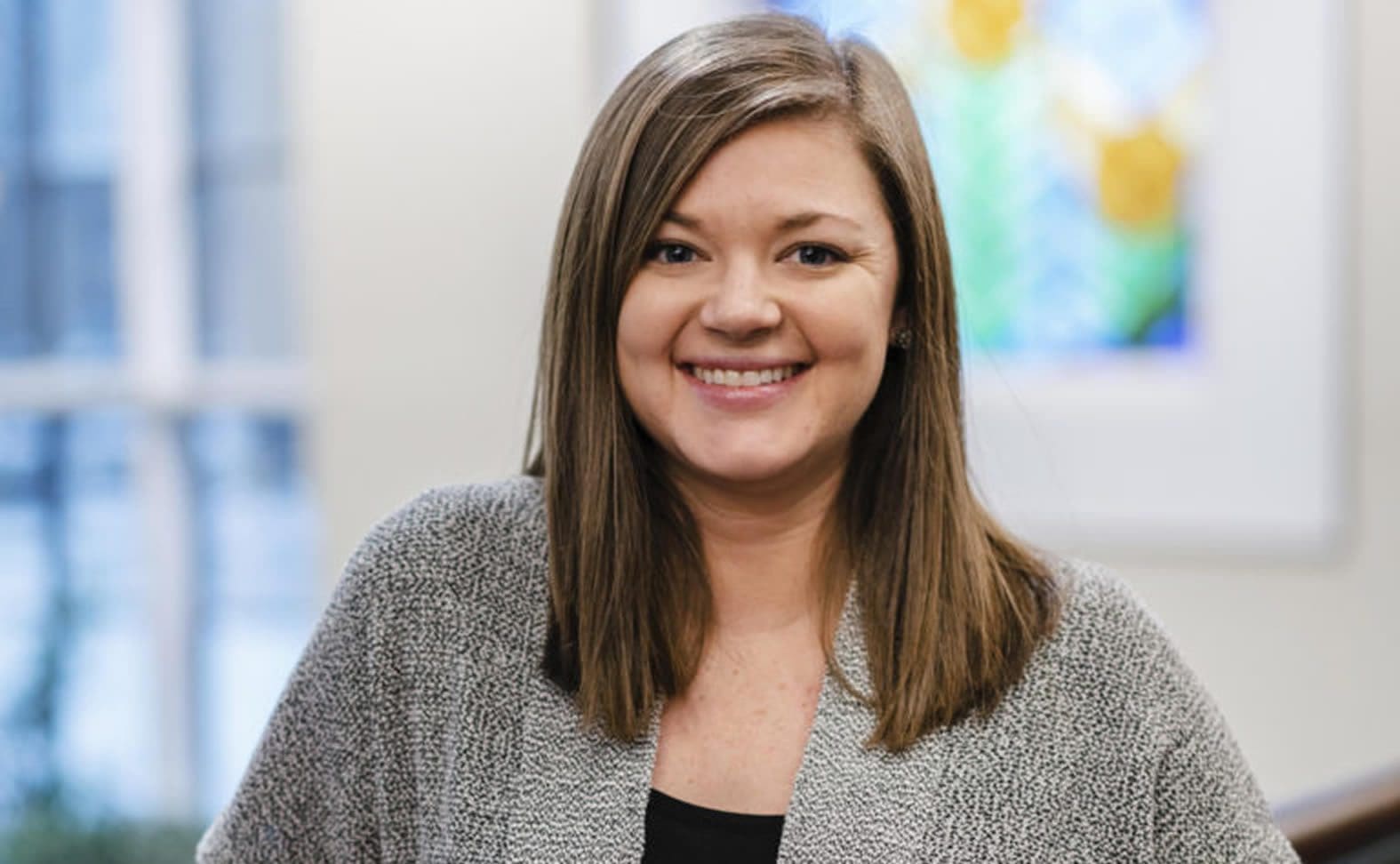 Miller '17 Brings Trinity Teaching and Philosophy to Chicago Public Schools
With a graduate degree from Trinity, Erin Miller '17 is working to make a difference in the lives of students and their families in Chicago Public Schools. Miller, who advanced her career with CPS by completing Trinity's Behavior Intervention Specialist program, was recently promoted to Manager of Specialized Behavioral Support and Strategy for the country's third-largest school system.
In her role, Miller oversees a highly sought after team of Board Certified Behavior Analysts (BCBAs), Board Certified Assistant Behavior Analysts (BCaBAs), and Registered Behavior Technicians (RBTs). The team assists teachers, students, and families in providing appropriate educational, behavioral, environmental, and social skills support for students who are diagnosed with disabilities and experiencing challenging behavior in the school setting.
Studying applied behavior analysis (ABA) at Trinity has translated to real improvements in the lives of students, she said. "The impact has been amazing," she said. "Watching a student go from engaging in extremely challenging behavior to being an active participant in their classroom and thriving behaviorally and academically is definitely the most rewarding part of the job."
ABA, a therapy based on the science of learning and behavior, helps to understand how behavior works, how it is affected by the environment, and how learning takes place. The goal of ABA is to implement strategies that lead to behavior change, an increasingly important and in-demand field today and the focus of Trinity's Master of Arts in Special Education Behavior Intervention Specialist program.
In her new role, Miller oversees day-to-day operations, receives and prioritizes behavioral requests, assigns cases, provides ongoing supervision to all team members, directs professional development, and collaborates with other departments. She also manages her own caseload of behavior requests and requests for school-based supports.
Prior to her promotion, Miller worked as a Coordinator and District Board Certified Behavior Analyst (BCBA) for the Autism and Behavioral Health Support Team with CPS and taught special education for seven years. She earned her undergraduate degrees in Special Education and Therapeutic Recreation at Southern Illinois University Carbondale.
"I loved being a teacher," said Miller. "I spent a lot of time crafting the lessons and interventions for my students, but I was limited in my capacity. In this role at CPS, we are able to support hundreds of students, staff, and families each year."
And the science of behavior is applicable to anyone, of any age, in any field, said Miller. "My husband, who work in sales, has used the principles of ABA to increase sales, productivity, and motivation in the business world, and even completed a certificate in Organizational Behavior Management, a branch of ABA," she said.
This article originally appeared on pp 20-21 of the 2019 issue of Trinity magazine. Didn't get your copy of Trinity magazine? Let us know! You can update your contact information here.
---