Trinity Named Champions of Character Five-Star Institution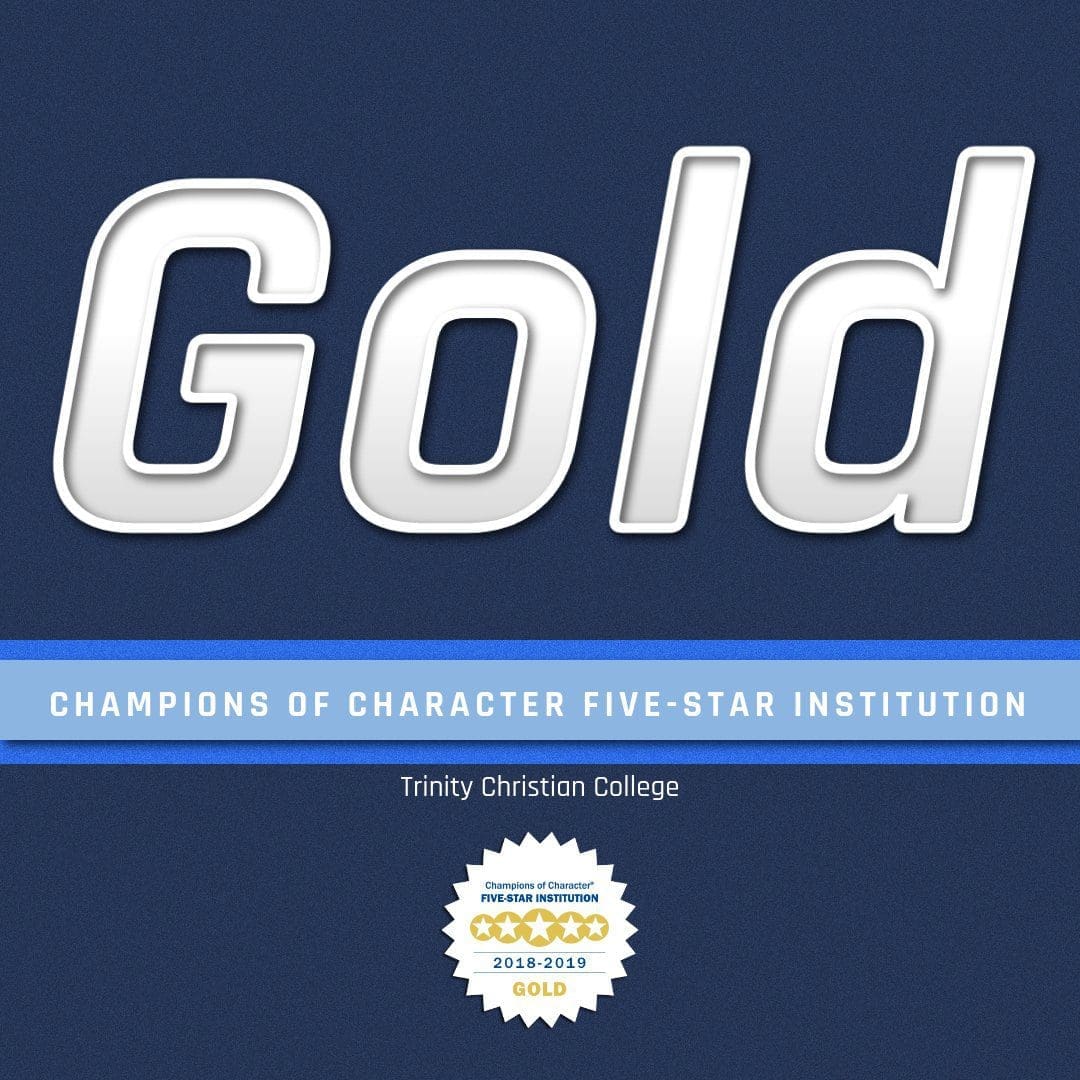 Trinity Christian College received the Champions of Character Five-Star Institution award, the National Association of Intercollegiate Athletics (NAIA) announced Tuesday.
The award was given to 180 NAIA colleges and universities across the country this year based on five core values: character training, conduct in competition, academic focus, character recognition and character promotion. Along with these categories, schools can also earn points through exceptional student-athlete GPA's and through receiving limited ejections during competition.
For the 2018-19 academic year, Trinity received Gold status and scored 100 points on the Champions of Character scorecard, which is the highest score a school can earn. The Trolls received the award every year since the 2003-2004 academic year. This is only the second time that Trinity earned the Gold award through this program.
"We are proud of and grateful for this recognition by the NAIA.  The student-athletes at Trinity Christian College are an exceptional group of young people," said Mark Hanna, Trinity's director of athletics. "I am increasingly proud of them, inspired by their talented coaches, and appreciative of the broader Trinity community's support."
The Chicagoland Collegiate Athletic Conference, which Trinity is in, also earned the Five-Star Conferences award. Trinity is the only CCAC school to receive gold status and is one of 63 schools to receive the award altogether.
To learn more about the award and to see a full list of recipients, visit naia.org/champions-of-character.
---