Trinity's New Academic Calendar Celebrated With Kick-Off Event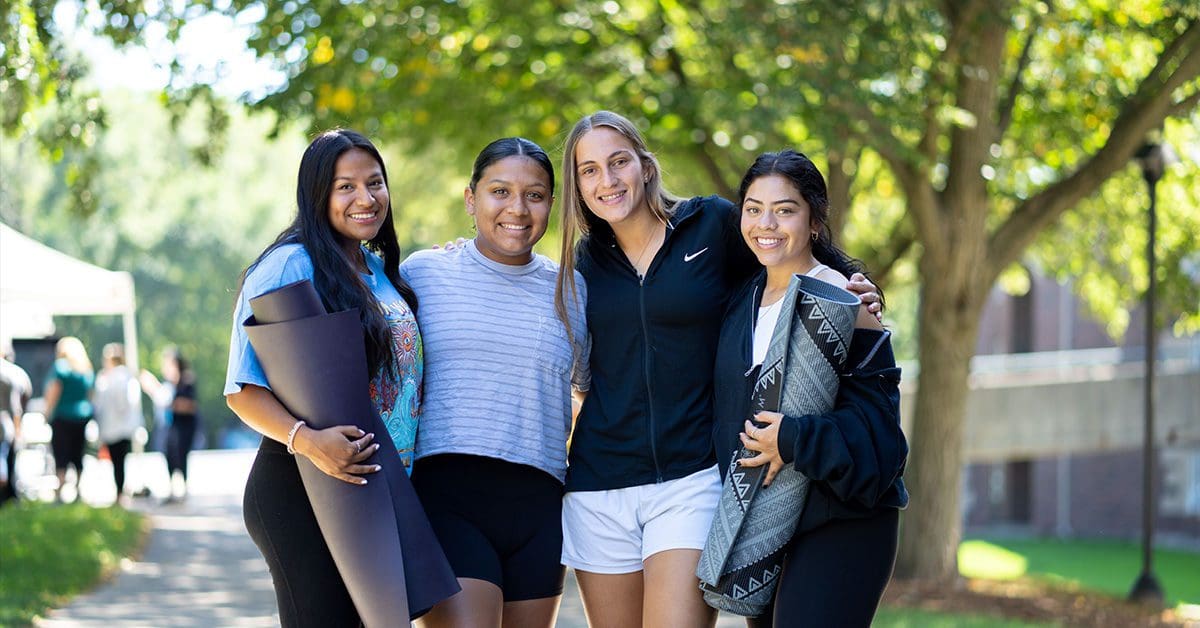 Since opening in 1959, Trinity has changed lives through our spirit of innovation, helping students find their vocations, and flourish in their callings.
Now more than 60 years later, Trinity is leading the way in re-imagining the way we look at the traditional five-day week. We have shifted to a four-day academic schedule by leaving Wednesdays open throughout the semester and supplying this space as an opportunity to meet each student's needs and interests.
On a picture-perfect late summer morning, on August 31st, Trinity celebrated the start of this new academic calendar with a kickoff event. There were countless opportunities on display to support the wellbeing of the students. Booths highlighted the ways students can use their time on Wednesdays from mental, physical and spiritual wellbeing to wisdom through internships and vocation search, and the windy city Chicago activities and resources that abound.
President Dr. Aaron J. Kuecker was joined on stage by Vice President for Student Success Leah Fulton and Vice President for Academic Affairs Dr. Jerome Douglas for the opening of the kickoff event. "We have a really unique opportunity to help the students receive well the gift of these Wednesdays. Over the course of the fall, students will be invited to select for themselves rhythms on Wednesdays that support their flourishing," noted Kuecker.
Raffles, gifts from The Troll along with games and activities supported the spirit of fun and wellbeing for the students. Students even had the opportunity to speak into the future branding of what Wednesdays might look like. Faculty and staff joined in the celebration, a group of whom took part, side by side with the students, in a yoga session provided by Jade Maldonado `25.
"We excited to hear the ways that Trinity Wednesdays are becoming an integral part of your college experience, your personal growth, and the life of our campus community," said Kuecker.
So, the only question left for the students to answer is, what will you do with your Wednesdays?
To learn more about Trinity Wednesdays click here.
---