Trinity Nursing Program Racks Up More Top Rankings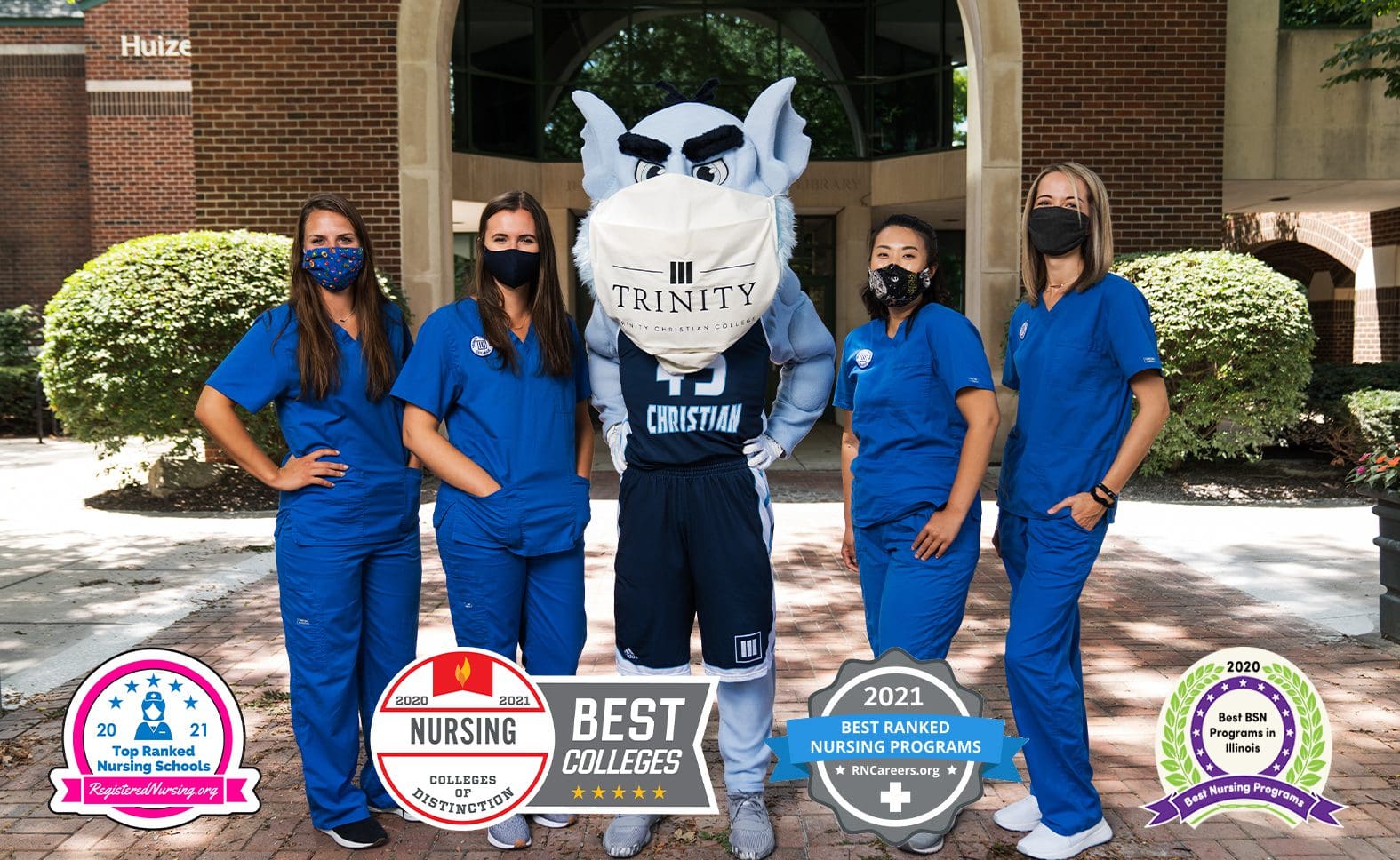 The recognitions and honors for Trinity's top-ranked nursing program continue to accumulate!
RNCareers.org is the latest organization to name Trinity as the best BSN nursing program in the state of Illinois. Trinity has recently received similar accolades from RegisteredNursing.org, NursingProcess.org, and RNtoBSN. The College is also proud to have the highest six-year NCLEX average first-time pass rate of any BSN or ADN program in Illinois.
"The COVID pandemic has reminded us with unmistakable clarity that nurses play such a crucial role in serving the common good and the well-being of communities," said Trinity's Provost Aaron Kuecker, Ph.D. "Preparing nurses who possess excellent clinical skills and a deep sense that their work is in service of God and the wider world is right at the heart of Trinity's mission. External validation like this is testimony to the excellent work of our faculty and to our amazing students."
RNCareers.org helps nursing students in their search for a top RN program. "Schools ranked on our list have proven their ability to educate highly competent nurses," according to the organization, which evaluated a number of factors in finding Trinity at the top of the class, including first-time NCLEX-RN passing rates, the number of students taking the test, the program nursing accreditation and more.
Said Department Chair and Associate Professor of Nursing Dr. Tina Decker '06, "While so much has changed this last year, it feels extra special to know that our academic excellence in nursing education continues to be recognized We are proud that our graduates continue to be prepared to pass the NCLEX on their first attempt to enable them to work as the nurses that the world so desperately needs right now."
Among many examples of how Trinity's BSN program has demonstrated its commitment to graduating the best nurses, nursing students have continued to participate in in-person clinicals during the COVID-19 pandemic. "There are many schools that have gone virtual or remote for clinicals, which we stand firmly against," said Decker. "The department is a strong advocate for having students continue with in-person clinical experiences, preparing them to be nurses during the pandemic."
In giving Trinity the top ranking, the organization cited how Trinity's BSN program prepares students both academically and clinically to care for patients' physical, spiritual, and mental needs. "Students are able to gain hands-on learning in the simulation lab, allowing them to hone their skills in a safe and controlled environment," the organization noted.
Learn more about our top-ranked program and newly renovated facilities here.
---