Trinity's Special Education Program Ranked in Top 20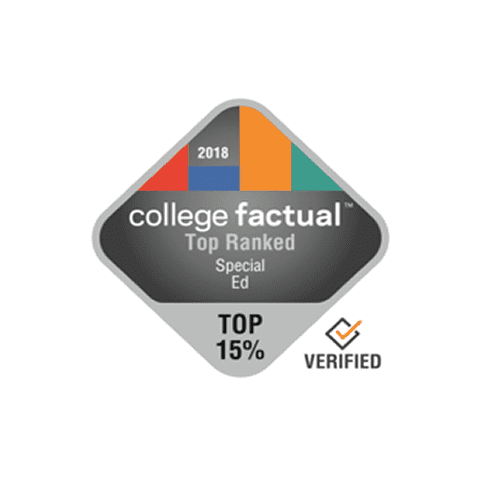 At Trinity Christian College, we prepare our students for a world that needs them. That is why we are proud to announce that our special education program has been ranked among the top 20 nationwide by College Factual. The program has also been recognized third in the state of Illinois.
"Trinity's Special Education program engages preservice teachers in multiple hands on experiences over several semesters," said Dr. Joy Meyer, Ed.D., Department Chair and Director of Teacher Education at Trinity. "Trinity students put learning into practice by providing inclusive opportunities for students with disabilities on our college campus and collaborating with local teachers to support the diverse needs of students in both general and special education classrooms. Preservice teachers also engage professionally presenting research to educators, creating teacher materials, and providing disability awareness instruction to partner institutions."
College Factual uses a number of different criteria when creating its rankings, including graduate earnings, resources dedicated to specific majors, accreditation, and overall school quality.
Trinity offers a major and minor in special education. At the graduate level, Trinity offers M.A. degrees in special education programs that lead to a Learning Behavior Specialist I endorsement and Behavior Intervention Specialist endorsement.
---