Trolls Fastest, Highest in NCCAA Tournament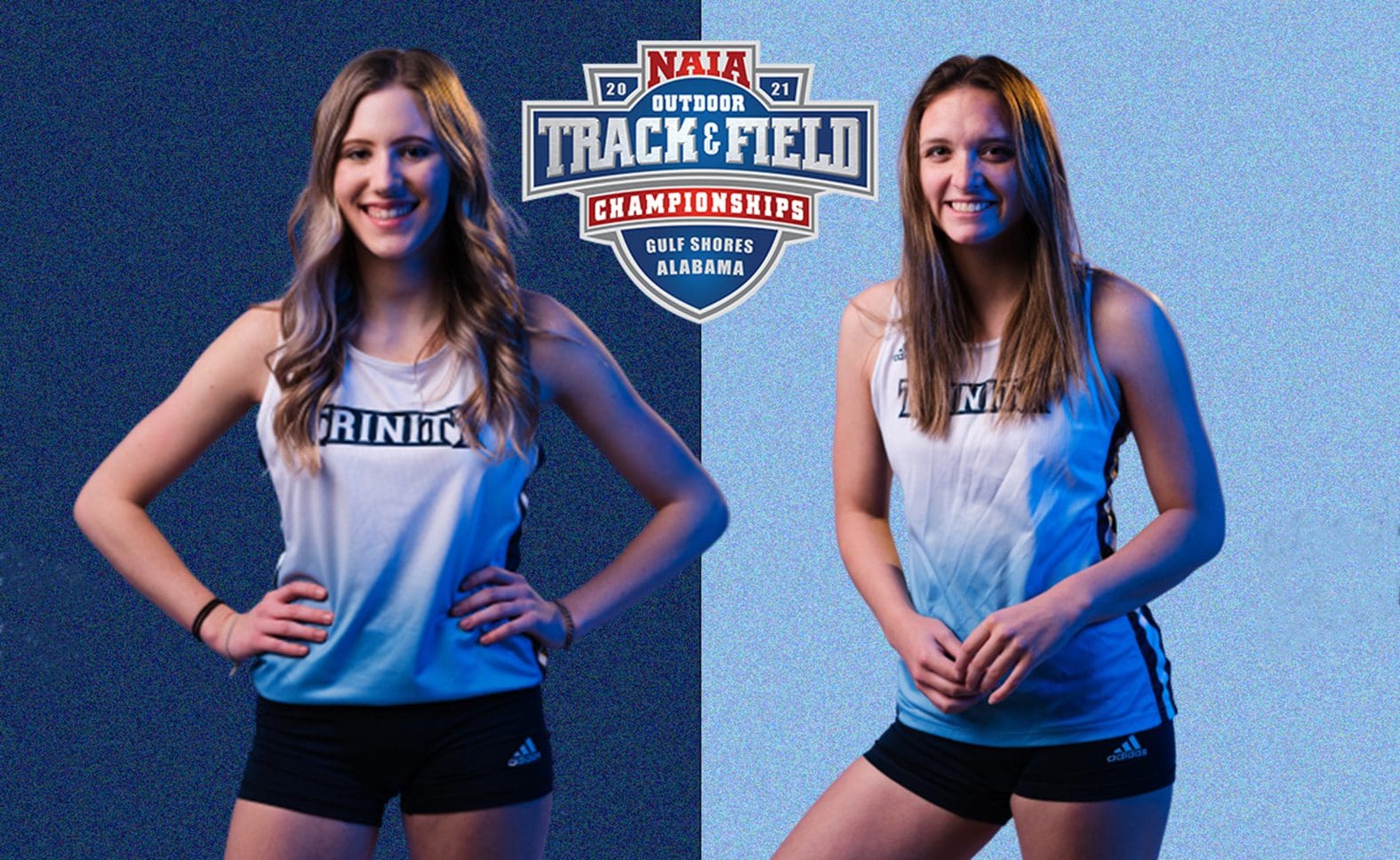 PHOTO: Alyssa Busker '24 (left), Maddy Clausen '21
Hard work and dedication, that's what it took for Maddy Clausen and Alyssa Busker to claim titles at the recent NCCAA National Track and Field Championships and earn their spot at the recent 41st Annual NAIA Women's Outdoor Track and Field National Championships.
For the second time in her career, Clausen jumped her way to the top of the podium at the NCCAA Outdoor National Championships, capturing the high jump title. Teammate Alyssa Horstman was just one step away on the podium, finishing as National Runner-Up. Clausen's top performance of the season came at the ONU Outdoor Open on April 17th when she cleared 1.64m (5-feet, 4.5 inches).
Just a freshman, Busker came to Trinity and literally RAN into the track history books. In her first collegiate race, she broke the program record in the 60m and the 200m. She proceeded to break her own record in every race she ran, extending it into outdoor season in the 100m. In her final race, she earned NAIA All American honors in the 200m with a 6th place finish. At the NCCAA National Championships, she captured titles in the 100m and 200m – earning Track Athlete of the Meet.  She also captured both titles at the CCAC Championship, earning the same distinction.
The duo represented Trinity Christian College at the three-day NAIA event, which ran from May 26-28 at the Mickey Miller Blackwell Stadium in Gulf Shores, Alabama.
---