Women's Soccer and Volleyball Qualify for NAIA Nationals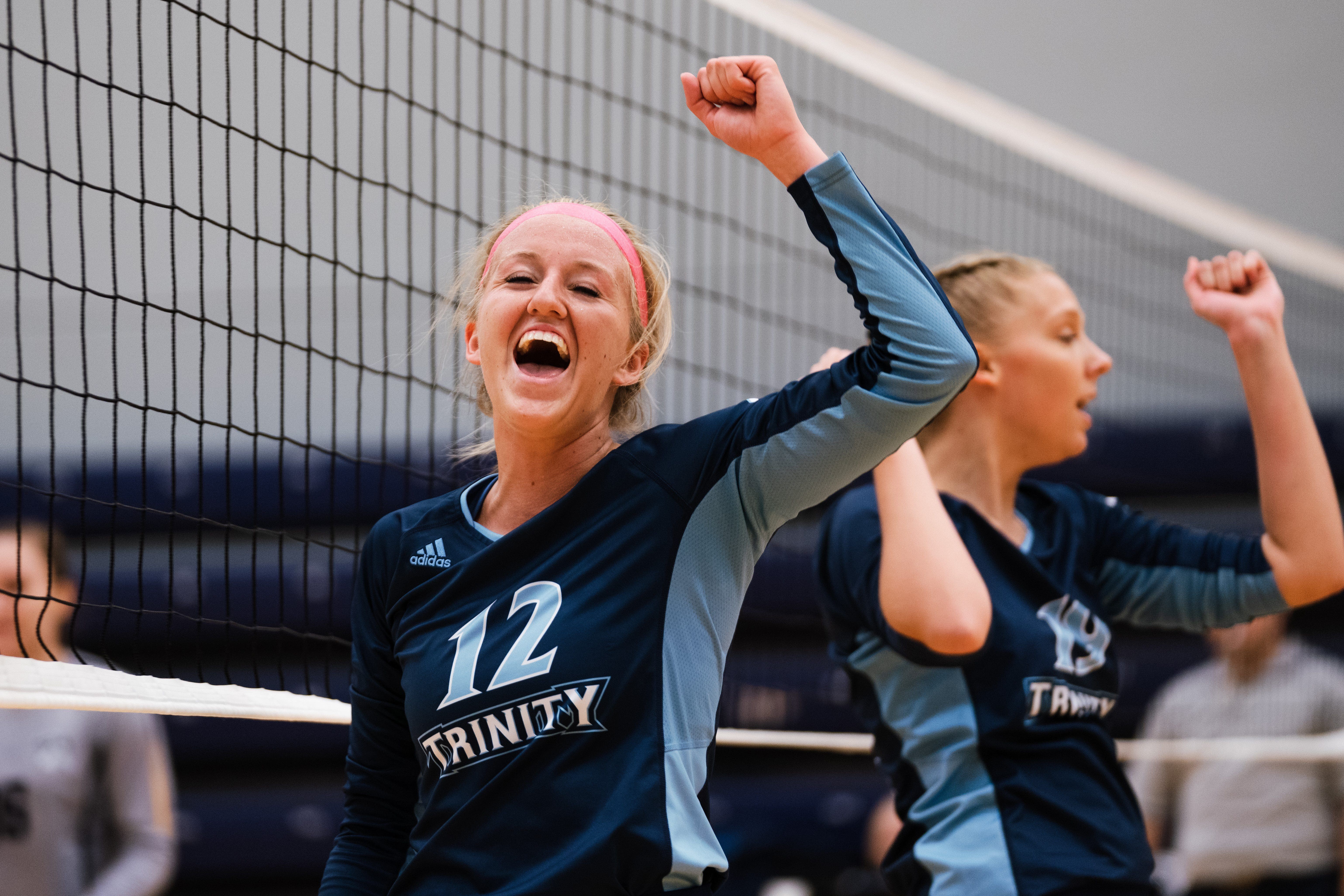 The Trinity women's soccer and volleyball teams secured bids to NAIA Nationals, and now, both teams are scheduled to compete in opening round competition this weekend.
The women's volleyball team will host the opening round in the DeVos Gymnasium against Indiana Kokomo on Saturday evening at 5 p.m. When the two teams faced each other in the regular season, the Cougars won in five sets.
Ticket prices: $15 family, $5 adult, $3 student/child. Please note, since this is an NAIA National Championship event, regular season free pass holders, including Trinity Athletics Club members and Trinity students, faculty, and staff, will be expected to pay at the gate.
Trinity's Athletics Department will be hosting a live stream commentator for play by play coverage of the match. The livestream link is https://portal.stretchinternet.com/tcc/.
For women's soccer, the team will travel to Taylor University, where they will play Georgia Gwinnett on Friday at 1 pm CST, with the winner of that match playing Indiana Wesleyan on Saturday at 1 pm CST. Whoever wins this opening round will move on to the final round starting on Dec. 2. The live stream link is https://portal.stretchinternet.com/Indianawesleyan/
Along with the women's soccer and volleyball teams advancing, Andrew Dobrescu will race in the NAIA National Championship Cross Country Meet in Vancouver, Wash., on Friday, Nov. 22.
More updates will be provided once they are available.
Go, Trolls!
---