Trinity Announces Fall Semester WorldView Speakers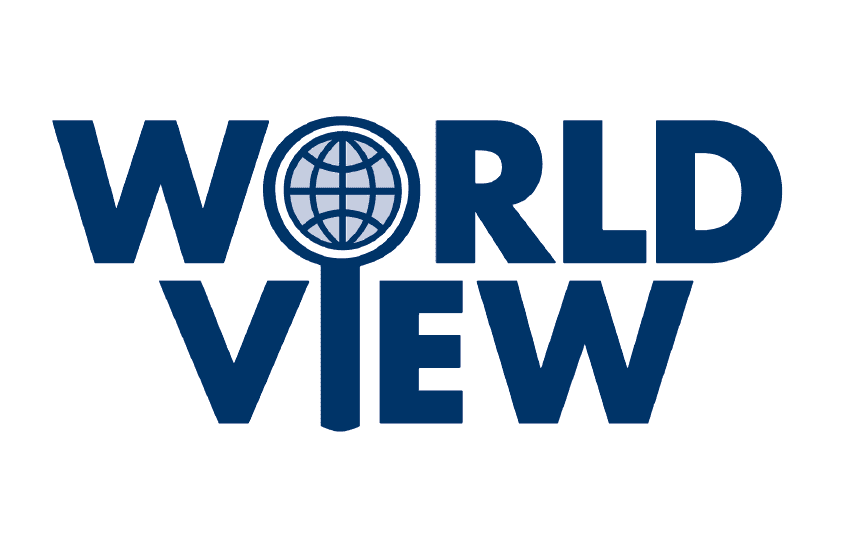 Trinity Christian College Announces Fall Semester WorldView Speakers
PALOS HEIGHTS, Ill.— Trinity Christian College is pleased to announce the WorldView schedule of speakers for the Fall Semester. This semester's WorldView program begins on Sept. 14 with a visit by Dr. John Inazu, Ph.D., of Washington University in St. Louis.
"Trinity is excited to host another season of WorldView, featuring engaging and thought-provoking speakers who will offer critical insights into a variety of interesting topics," said Trinity Christian College President Kurt D. Dykstra. "All are welcome to join in our community for these events."
The series features a diverse group of guest speakers:
Thursday, Sept. 14—Dr. John Inazu
Dr. Inazu, the Sally D. Danforth Distinguished Professor of Law and Religion at Washington University in St. Louis, will speak on "Confident Pluralism" at 7 pm in the Fireside Room. In his book Confident Pluralism: Surviving and Thriving Through Deep Difference, he argues that Americans can and must live together peaceably in spite of significant differences over politics, religion, sexuality, and other important matters. His talk is in conjunction with Trinity's annual observance of Constitution Day.
Wednesday, Sept. 20—Josh Larsen '96
Larsen, who is co-host of the radio show and podcast "Filmspotting" and film critic of the faith and culture magazine "Think Christian," will discuss "Movies as Prayers of Anger and Reconciliation" at 7 pm in the Grand Lobby of Ozinga Chapel. Larsen will highlight select scenes from Spike Lee's Oscar-nominated 1989 film "Do the Right Thing," which is notorious as an expression of righteous social anger while offering a prayerful hint of reconciliation.
Larsen will also speak at Chapel at 10 am on Sept. 20 in Ozinga Chapel Auditorium.
Monday, Oct. 16—Dr. Suzanne McDonald
Wednesday, Oct. 18—Dr. Eduardo J. Echeverria '73
To commemorate the 500th anniversary of the Reformation, Trinity is holding a series of lectures to provide insights into the impact of the Reformation on both Reformed Protestantism and Roman Catholic viewpoints. Dr. McDonald is a professor of systematic and historical theology at Western Theological Seminary and Dr. Echeverria is a professor of philosophy and systematic theology at Sacred Heart Major Seminary. The lectures will take place at 3:30 pm in the Grand Lobby of Ozinga Chapel.
Monday, Nov. 27—Wayne Messmer
Messmer is a local legend—famed singer, exciting speaker, acclaimed author, and talented broadcaster. The "Voice of the National Anthem" will bring his timeless message of hope and resilience to Trinity during a 7 pm lecture in the Grand Lobby of Ozinga Chapel. Messmer will share the accounts of his true-life story, canvassing his rise to fame as the premier singer of the National Anthem, his career as a broadcaster, speaker, and sports personality and his near-fatal experience of being shot in the throat during an armed robbery attempt.
In addition to his Worldview address, Messmer will also present "Damien," a one-man play based on the life of Father Damien de Veuster, on Tuesday, Nov. 28, in the Marg Kallemeyn Theatre. Proceeds from the performance will benefit the work of Dr. David Weinstein, the world's leading researcher for a cure for Glycogen Storage Disease. Messmer's granddaughter suffers from this disease. Visit https://www.trnty.edu/worldview for more information and to purchase tickets to "Damien."
WorldView is Trinity's annual community and college series for film, word, and music.  All events are free, and the public is welcome. All events take place on Trinity's campus at 6601 W. College Dr., in Palos Heights, Ill.
About Trinity Christian College
Trinity Christian College, located in Palos Heights, Ill., is an accredited liberal arts college offering more than 70 programs of study, master's degree programs in counseling psychology and special education, and an Adult Studies accelerated program. Founded in 1959, the college is a community of Christian scholarship committed to shaping lives and transforming culture and is continually ranked in the top tier among Regional Colleges—Midwest by U.S. News & World Report. To learn more, visit trnty.edu
---