Trinity Announces New Majors, Minors for Fall 2017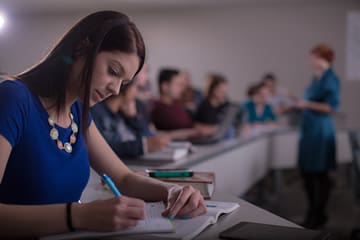 PALOS HEIGHTS, ILL.–Trinity Christian College is excited to announce several new majors for Fall 2017, including art therapy; health communication; human resource management; music and worship; recreation and sport management; and writing and web design.
The College has also reorganized and expanded the number of theology and ministry majors into six Bachelor of Arts degrees: theology; historical and systematic theology; biblical studies; Christian ministry; youth ministry; and cross-cultural ministries.
The College will also be debuting two new minors this fall: human resource management and health sciences.
"We are convinced that these new majors, most of which are multi-disciplinary, will prepare students to be highly skilled, creative, and wise — traits that are essential for fruitful and meaningful work that supports the good of neighborhoods, communities, and the broader public," said Provost Aaron J. Kuecker, Ph.D.
About Trinity Christian College
Trinity Christian College, located in Palos Heights, Ill., is an accredited liberal arts college offering more than 70 programs of study, master's degree programs in counseling psychology and special education, and an Adult Studies accelerated program. Founded in 1959, the college is a community of Christian scholarship committed to shaping lives and transforming culture and is continually ranked in the top tier among Regional Colleges—Midwest by U.S. News & World Report. To learn more, visit trnty.edu
---