Trinity Christian College Joins 1871 as a Higher Education Partner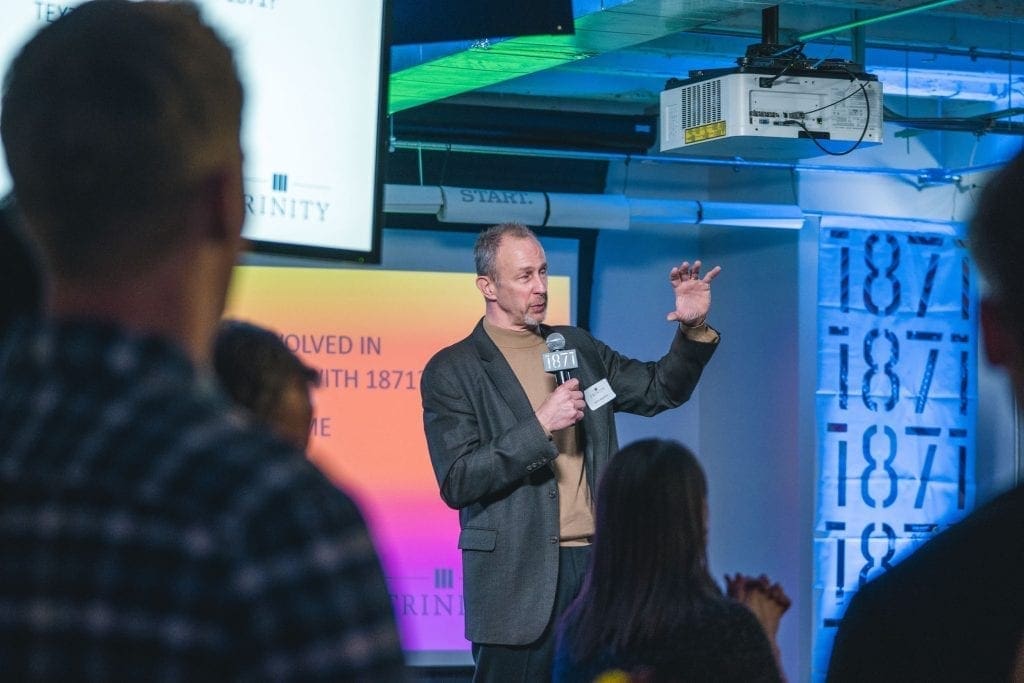 CHICAGO (November 29, 2017) — 1871 announced Wednesday that Trinity Christian College will kick off an associate membership at 1871, which includes access to shared co-working space, conference rooms, and certain events, as well as the opportunity for students to participate in Campus 1871, a weekend-long event that brings together approximately 300 students from 1871's university partners. Campus 1871 — which includes design and business workshops and one-on-one mentoring with entrepreneurs drawn from the 1871 member community — challenges participating student teams to ideate and model a business concept before pitching to a panel of experts for prizes.
"The vision and motivation shared by a group of entrepreneurs in the 1950s was the spark and spirit for Trinity's founding," said Trinity President Kurt D. Dykstra. "Today, that same entrepreneurial spirit of our faculty and students dovetails perfectly with 1871's focus on innovation. By joining with 1871, the next generation of Trinity's entrepreneurs will be even better positioned to develop their skills, knowledge, organizations, and businesses in the country's most dynamic startup environment."
Trinity Christian College is the eighth institution of higher learning to form a partnership with 1871. Other partners include University of Chicago, Northwestern University, Loyola University, University of Illinois, DeVry University, and Illinois Institute of Technology, and most recently, Depaul University, which joined in 2016.
"1871 has a long history of developing roots in the student community throughout the Midwest," said 1871 VP of Operations Laura Clark, who oversees 1871's relationships with university partners. "These students are the next generation of entrepreneurs, and by continually expanding and deepening our relationships with local universities, we foster an environment where talented students graduate and are excited to start building their own businesses right here in Chicago."
About Trinity Christian College
Trinity Christian College, located in Palos Heights, Ill., is an accredited liberal arts college offering more than 70 programs of study, master's degree programs in counseling psychology and special education, and accelerated Adult programs. Founded in 1959, the college is a community of Christian scholarship committed to shaping lives and transforming culture and is continually ranked in the top tier among Regional Colleges—Midwest by U.S. News & World Report. To learn more, visit trnty.edu.
Media Contact:
Amy Stickel, Communications Manager
708.293.4918
amy.stickel@trnty.edu
About 1871
1871 is the home of nearly 500 early-stage, high-growth digital startups and more than 1,500 members supported by an entire ecosystem focused on accelerating their growth and creating jobs in the Chicagoland area. Visit www.1871.com for more information. Located in a 150,000 square-foot space over four floors in The Merchandise Mart, 1871 has more than 600 current mentors available to its members, as well as more than 100 partner corporations, universities, education programs, accelerators, venture funds and other organizations that make its extensive matrix of resources possible. For more on our partners, visit www.1871.com/about/partners, or become a partner by reaching out to contact@1871.com.
---