Trinity Purchases Back to God Ministries International Headquarters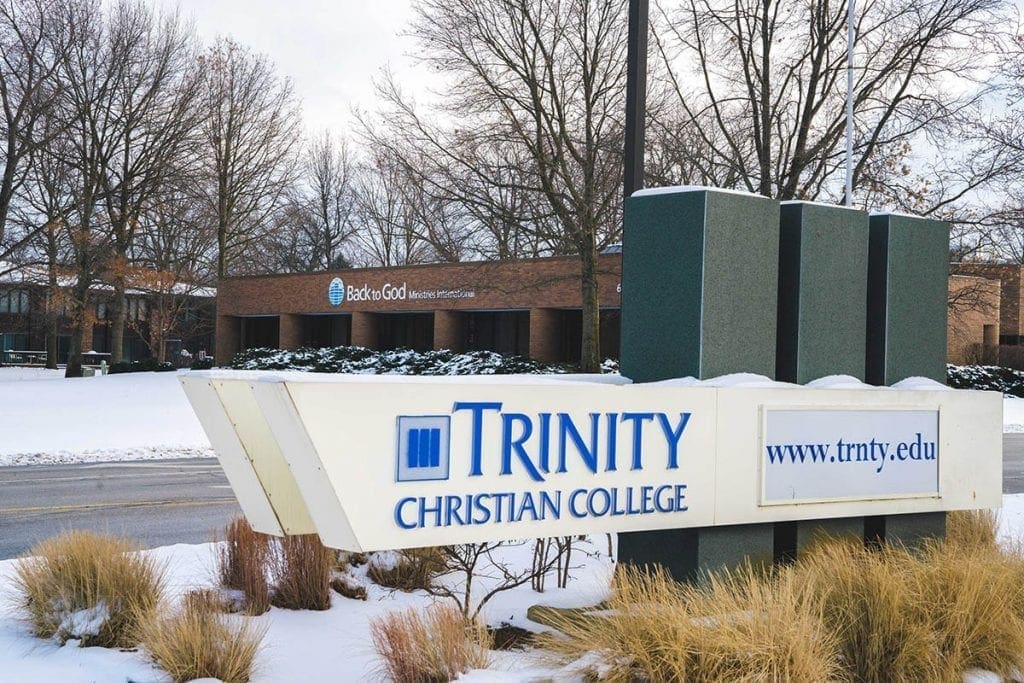 Palos Heights, Ill.—Trinity Christian College has purchased the Back to God Ministries International (BTGMI) headquarters at 6555 W. College Dr. in Palos Heights, Ill., following the decision by BTGMI to move its headquarters to the offices of the Christian Reformed Church in North America (CRCNA) in Grand Rapids, Mich.
After gaining approval from the newly established CRCNA Council of Delegates in October, the sale of the Palos Heights building was formalized in December 2017.
"The purchase of the building, which sits at the northern edge of Trinity's campus, represents a once-in-a-generation opportunity to expand our footprint and create an ideal entrance on College Drive," said Trinity's President Kurt D. Dykstra. "We are blessed to work with the CRCNA to finalize this agreement, and we thank everyone who offered their time, wisdom, and resources to make this purchase possible."
BTGMI was eager to see its facilities continue to be used for ministry, and Trinity was the clear choice. "We celebrate this agreement as we transfer the property from one ministry to another," said Kurt Selles, director of BTGMI. According to Selles, relocating to CRCNA headquarters will help BTGMI achieve its stated goal of integrating its outreach with the efforts of its sister ministries. "In addition to continuing to use media to reach out in North America and around the world, we need to focus more intentionally on providing ministry content and resources for Christian Reformed congregations," said Selles.
The final transition to Trinity is scheduled to take place in the spring of 2018.
About Back to God Ministries International
Back to God Ministries International was launched in 1939 by a group of Chicago area leaders who saw the potential for gospel outreach through media ministry. BTGMI uses radio, television, cell phone, internet, CDs, and DVDs; social networking sites; and print media in 10 languages to allow individuals around the world to have access to the Gospel message.
About Trinity Christian College
Trinity Christian College, located in Palos Heights, Ill., is an accredited liberal arts college offering more than 70 programs of study, master's degree programs in counseling psychology and special education, and an Adult Studies accelerated program. Founded in 1959, the college is a community of Christian scholarship committed to shaping lives and transforming culture and is continually ranked in the top tier among Regional Colleges—Midwest by U.S. News & World Report. To learn more, visit trnty.edu
Media Contact, Trinity Christian College:
Amy I. Stickel
Communications Manager
amy.stickel@trnty.edu
708.293.4918
---