Trinity Introduces 5.5 Year BA/MA in Psychology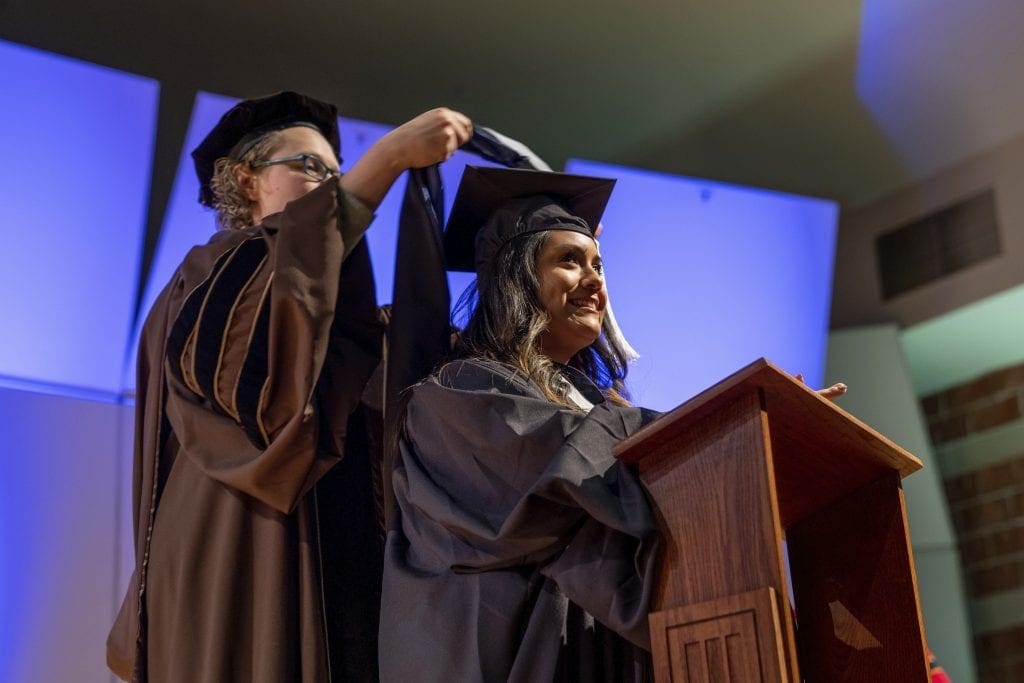 Contact: Amy Stickel, Communications Manager, 708.293.4918
Whether pursuing an undergraduate degree in a psychology-related program or earning a Master of Arts in counseling psychology, students at Trinity learn to blend a liberal arts based approach to psychological science with the art of understanding the self and relating to the contemporary world in all its complexity.
And now, students who are working towards their B.A. in Art Therapy, Psychology, or Speech-Language Pathology at Trinity can begin taking graduate-level courses in their junior or senior year. Students may take up to three courses at the graduate level during their undergraduate experience, allowing for up to nine credits of graduate coursework that can be counted towards both an undergraduate and graduate degree.
That means students can earn a psychology-related B.A. and an M.A. from Trinity in five and a half years, instead of six.
"Undergraduate students who take graduate coursework at Trinity can seamlessly transfer those courses into the Master of Arts in Counseling Psychology program upon finishing their Bachelor of Arts degree," said Dr. Kara E. Wolff, Ph.D., Director of the Graduate Program in Counseling Psychology and Associate Professor of Psychology.
Said Wolff, "This new opportunity is also ideal for undergraduate students who are interested in graduate school and would like to experience graduate coursework prior to beginning a full graduate program."
Trinity is also welcoming our alumni back to their campus home for graduate school. Alumni who enter the Counseling Psychology graduate program for the fall of 2019 will receive a $250 tuition discount. The College is also offering a $500 scholarship, in the form of a tuition discount, for Trinity alumni who graduated with a 3.5 GPA or higher.
There are several requirements for undergraduate students looking to start graduate level coursework:
3.0 cumulative GPA, junior or senior standing, previously completed four psychology courses with grades of B or higher: PSYC 121, 122, and two other psychology courses.
Successful completion of an interview with the graduate program director.
Students interested in enrolling in the M.A. program after completing their Trinity bachelor's degree will have their application fee waived. They will need to complete the following elements of the graduate application process:
Submit an application ($50 application fee is waived)
Submit two letters of recommendation through the online application portal
Complete an interview with program faculty
If accepted into the program, pay the non-refundable enrollment deposit of $250 and attend orientation
---