Trinity Nursing Program Again Recognized as Best in Illinois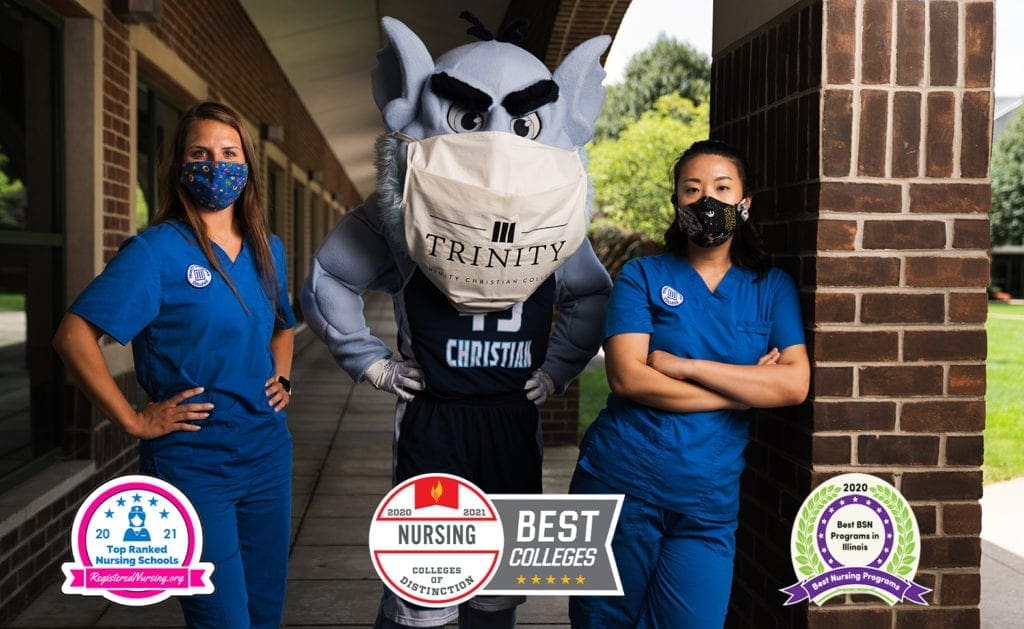 Contact:
Amy Stickel, Communications Manager
708.293.4918
For Immediate Release
Palos Heights, Ill.– When nursing students choose Trinity Christian College, they choose the program that is consistently recognized as the best in the state of Illinois.
Trinity has once again received that honor from nursing advocacy organization RegisteredNursing.org, which has named our program first among nearly 80 other nursing programs across the state.
"While so much has changed this last year, it feels extra special to know that our academic excellence in nursing education continues to be recognized," said Department Chair and Associate Professor of Nursing Dr. Tina Decker '06. "We are proud that our graduates continue to be prepared to pass the NCLEX on their first attempt to enable them to work as the nurses that the world so desperately needs right now."
Among many examples of how Trinity's BSN program has demonstrated its commitment to graduating the best nurses, nursing students have continued to participate in in-person clinicals during the COVID-19 pandemic. "There are many schools that have gone virtual or remote for clinicals, which we stand firmly against," said Decker. "The department is a strong advocate for having students continue with in-person clinical experiences, preparing them to be nurses during the pandemic."
In giving Trinity the top ranking, the organization cited how Trinity's BSN program prepares students both academically and clinically to care for patients' physical, spiritual, and mental needs. "Students are able to gain hands-on learning in the simulation lab, allowing them to hone their skills in a safe and controlled environment," the organization noted.
About Trinity Christian College
Trinity Christian College, based in Palos Heights, Ill., is an accredited Christian liberal arts college offering more than 70 programs by way of bachelor's, master's, and adult degree completion courses of study. Founded in 1959, the College is a community of Christian scholarship committed to shaping lives and transforming culture and is continually ranked in the top tier among Regional Colleges—Midwest by U.S. News & World Report. To learn more, visit trnty.edu.
---