Trinity Ranked #20 by U.S. News for Best Regional Colleges—Midwest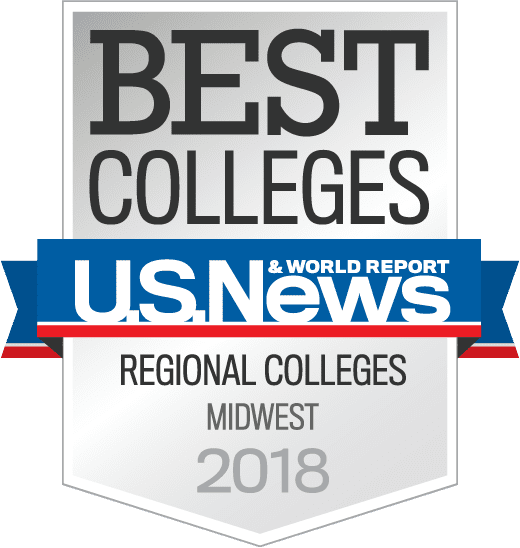 Palos Heights, Ill.–Trinity Christian College has been ranked 20th among Regional Colleges—Midwest by U.S. News & World Report in "Best Colleges" for 2018, continuing a years-long streak of recognition by the prestigious rankings organization.
"At Trinity Christian College, we know that the world needs wise, faithful, well-educated people—and we are enthusiastically preparing women and men ready to lead with character into whatever field God calls them," said President Kurt D. Dykstra. "We are proud that U.S. News & World Report has once again ranked Trinity among the best colleges in the Midwest."
The annual report ranked 1,389 colleges and universities across a range of categories, including regional liberal arts colleges and national universities. Across the entire Regional Colleges category, 324 colleges are ranked in this year's survey.
The U.S. News rankings are based on qualitative and quantitative information in several categories, including peer assessment, graduation and retention rates, faculty resources, admissions selectivity, financial resources, and alumni giving. Trinity stands among other institutions in the Regional Colleges category that offer a wide range of degree programs in the liberal arts and in fields such as business, education, and nursing.
About Trinity Christian College
Trinity Christian College, located in Palos Heights, Ill., is an accredited liberal arts college offering more than 70 programs of study, master's degree programs in counseling psychology and special education, and an Adult Studies accelerated program. Founded in 1959, the college is a community of Christian scholarship committed to shaping lives and transforming culture and is continually ranked in the top tier among Regional Colleges—Midwest by U.S. News & World Report. To learn more, visit trnty.edu
---