Trinity Ranked Among Top 25 of Best Colleges by U.S. News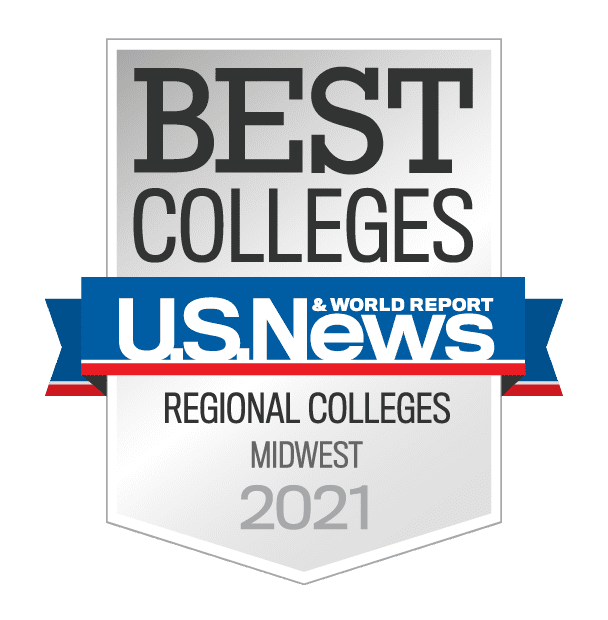 Contact:
Amy Stickel, Communications Manager
708.293.4918
For Immediate Release
Trinity also Recognized as a "Best Value" College
Palos Heights, Ill.– Continuing a years-long tradition of excellence and recognition, Trinity Christian College has been named among the "Best Colleges" by U.S. News & World Report for 2021. Trinity was ranked 21st among Midwestern regional colleges in this year's survey. Trinity was also named a "Best Value" college and a "Top Performer on Social Mobility."
"At Trinity Christian College, our community is focused on providing a rigorous, life-changing education, and our graduates go on to find success in their careers and vocations," said Trinity's President Kurt D. Dykstra. "We are pleased that U.S. News & World Report has once again recognized how Trinity prepares our students to change the world."
Said Provost Aaron J. Kuecker, Ph.D., "We are proud of the excellent academic programs that are supported by Trinity's world class faculty. Rankings like these are a recognition of the top quality, whole-person vision of education that we pursue at Trinity."
Trinity is frequently recognized for its high academic standards. The College's honors include being named a "College of Distinction," a "Best BSN Program in Illinois," and a "National Strength and Conditioning Association Education Recognition Program," among others. Trinity, which is a university partner with 1871, the world's top university-affiliated startup incubator located in downtown Chicago, also has a world-class business department that recently led the State of Illinois with both the highest pass rates and average scores on the most recent certified public accounting (CPA) exam. The Trinity Athletics Department was also recently listed among the Champions of Character Five-Star institutions by the National Association of Intercollegiate Athletics (NAIA).
The U.S. News rankings are based on qualitative and quantitative information in several categories, including peer assessments, graduation rates, social mobility, and faculty information. The "Best Value" ranking is determined by a school's academic quality and the net cost of attendance for a student who received the average level of need-based financial aid. The "Social Mobility" ranking is based on how successful a college is at advancing social mobility by enrolling and graduating large proportions of disadvantaged students awarded with Pell Grants.
About Trinity Christian College
Trinity Christian College, based in Palos Heights, Ill., is an accredited Christian liberal arts college offering more than 70 programs by way of bachelor's, master's, and adult degree completion courses of study. Founded in 1959, the College is a community of Christian scholarship committed to shaping lives and transforming culture and is continually ranked in the top tier among Regional Colleges—Midwest by U.S. News & World Report. To learn more, visit trnty.edu.
---