Trinity Senior Advances to Semifinals of Future Founders Competition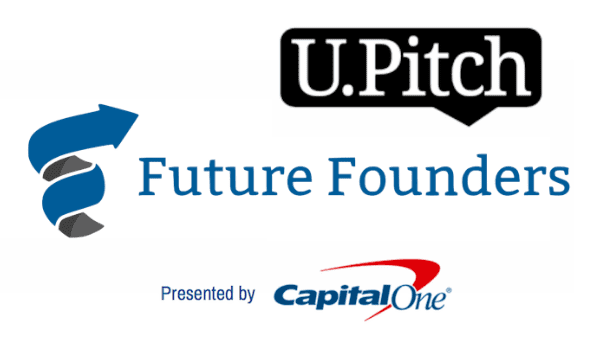 Ryan Hesslau Joins 17 other Semifinalists in Nov. 16 Competition
Palos Heights, Ill.–Trinity Christian College is pleased to announce that senior Ryan Hesslau has been named one of 18 semifinalists in Future Founders 4th Annual U.Pitch National College Elevator Pitch Competition & Showcase. Hesslau will pitch his company, Crossroad Solutions, before a distinguished panel of judges on Nov. 16.
Crossroad Solutions is designed to change the way that students experiencing emotional distress can connect with available in-school support through communication technology, according to Hesslau. He conceived of the project during a "Lean Startup" course run by Assistant Professor of Business Omar Sweiss. "The course allowed me to understand the various building blocks in starting a company from scratch," said Hesslau. "It provided me with the framework and blueprint in bringing these ideas to life. This course also helped me in properly communicating the company to prospective investors, customers, and partners."
U.Pitch brings together collegiate entrepreneurs from universities across the country in an "elevator pitch" competition. Finalists will compete for a portion of a $10,000 prize pool by pitching their company idea to a group of judges that include successful entrepreneurs and investors. The competition will take place on Thursday, Nov. 16 from 5:30 pm – 8:30 pm at 1871 in Chicago.
"Ryan's advancement in U.Pitch, to compete against the likes of students from Yale, Babson, University of Chicago, Northwestern, and other elite schools, is a testament to his skills as an entrepreneur, and equally a testament to the rigorous business programming Trinity offers our students," said Sweiss. "Ryan has consistently demonstrated he has the heart, passion, and work ethic required to take Crossroad Solutions to the next level, and this competition is another stepping stone in that process."
Hesslau is preparing for the competition by pitching before multiple volunteer panels of business professionals. "The purpose behind these practice panels is so that when I compete on Nov. 16, I have been asked every possible question a judge may throw at me and am able to provide well-crafted responses during the Q&A portion of the competition."
A 2014 graduate of Lincoln-Way East High School in Frankfort, Ill., Hesslau is majoring in entrepreneurial management. While attending Trinity full time and developing Crossroad Solutions, he also serves as the founder & CEO of the non-profit youth empowerment organization, foreverU.
 About Future Founders
Future Founders immerses youth in experiences that inspire and empower them to create their own opportunity. To date, its programs have served over 33,000 youth and empowered the next generation of business leaders and entrepreneurs. Learn more at www.futurefounders.com.  
About Trinity Christian College
Trinity Christian College, located in Palos Heights, Ill., is an accredited liberal arts college offering more than 70 programs of study, master's degree programs in counseling psychology and special education, and accelerated Adult programs. Founded in 1959, the college is a community of Christian scholarship committed to shaping lives and transforming culture and is continually ranked in the top tier among Regional Colleges—Midwest by U.S.
Media Contact:
Amy I. Stickel, Communications Manager
708.293.4918, amy.stickel@trnty.edu
---