Helping All
Students Thrive
Counseling Services
Welcome to Trinity Counseling Services!
At Trinity Christian College, we believe that genuine education involves the whole person. So, Trinity Counseling Services exists to cultivate emotional well-being, relational health, and spiritual vitality for all of our student body. We hope to provide a safe space so that you can grow in your understanding of yourself and your world. We are here to help you remove obstacles like stress, anxiety, depression, addictions, eating disorders, or broken relationships that might keep you from reaching your academic goals and flourishing.
Trinity's counselors are professionally trained, and our services are confidential. Counseling is available to all Trinity Christian College students, at no additional cost.
In response to COVID-19 and a desire to keep our students healthy and safe, we will be moving to a telehealth therapy format for the time-being, via video conferencing or phone. Due to state licensure restrictions, we are currently only able to provide teletherapy to students residing in Illinois and the following states: AZ, CO, DE, GA, NE, NH, NV, MO, OK, PA, TX, VA, and NC. If you live outside of one of these states but  would like some assistance in connecting to a therapist near you, email us! We are eager to help you!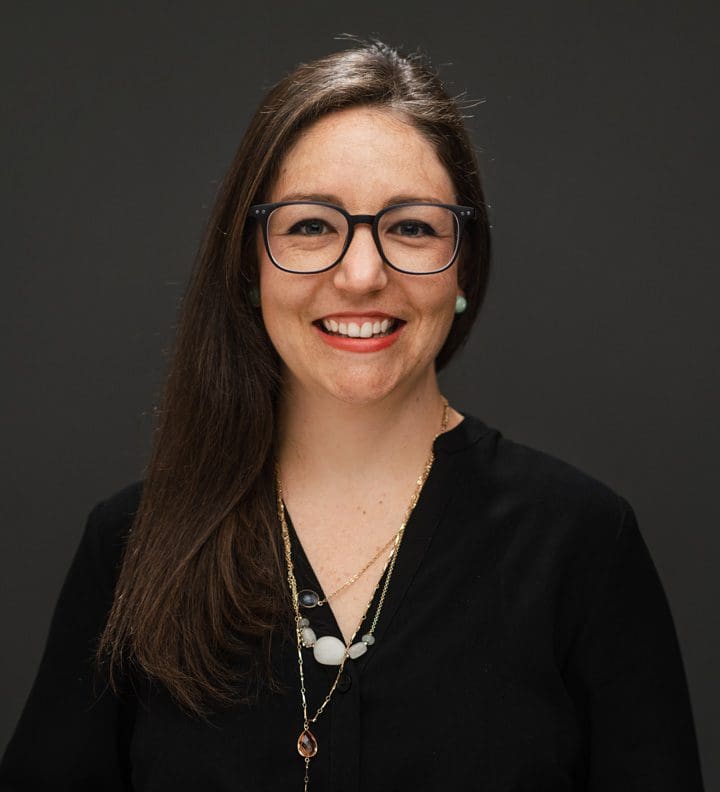 Have a Question?
Counseling Services
Dr. Stephanie Griswold
Director of Counseling Services
Our services
The following services are available to Trinity students at Trinity Counseling Services without any out-of-pocket expense:
Individual therapy
Group therapy
Consultation for appropriate referrals
Workshops & Presentations
Wellness Webinars
Consultation for Staff/Faculty
Connect with us
If you would like to schedule an appointment with a therapist, email counseling@trnty.edu or call 708-293-4959. Let us know the times you are available to meet. Our office hours are 8am to 5pm, Monday through Friday. Once you leave a message with us by email or voicemail, we'll return your message right away and no later than the end of the next business day.
A counselor will connect with you about initial paperwork and help you get acquainted with our telehealth video conferencing platform. Our offices are located in the Student Life suite on the second floor of the Jennie Huizenga Memorial Library Building.
Interested in a Clinical Training Program?
Trinity's counseling center provides counseling and psychological services to the college's diverse student body through its clinical training program, which offers practicum and advanced practicum experiences for graduate students in clinical psychology and practicum and internship experiences for graduate students in clinical mental health counseling.
Professional Counseling Team
The counseling staff at Trinity Counseling Services warmly welcomes you to counseling services that are professional, confidential, and personally tailored to fit your goals and challenges.  We desire for each of our clients to feel safe, understood, and deeply respected as we explore the unique situations and opportunities for healing and growth they encounter during their years at Trinity.  All of our counselors practice from a Christian worldview and are willing to include conversations about faith in the counseling process, if you so desire.  However, we equally welcome all members of our student body, regardless of faith or creed, to enter into a life-enriching conversation through counseling.  Whether this season of life presents you with challenges of loss, anxiety, addiction, troubling relationships, sexuality, or any other personal concern, we are delighted to have the privilege of walking with you toward hope, healing, and flourishing!
In an emergency:
If you are a student who is experiencing a mental health emergency, call Trinity Christian College's Campus Safety at 708-239-3722. A safety officer will quickly connect you to an on-call student life staff to assist you. Keep in mind that it might be most appropriate to call 9-11 first, then call Campus Safety.
Other options for a mental health emergency are as follows:
Call 911 and tell them that you're experiencing a mental health emergency.
Go to your local emergency room. If you're near Trinity Christian College, go to:

Palos Health Hospital
12251 S 80th Ave
Palos Heights, IL 60463

Call the Suicide Prevention Lifeline at 1-800-273-8255
Text the Crisis Text Line at 741-741